Acupuncture
Acupuncture in Brooklyn, NYC
Acupuncture therapy at Pulse Acupuncture Practice, at Brooklyn, NY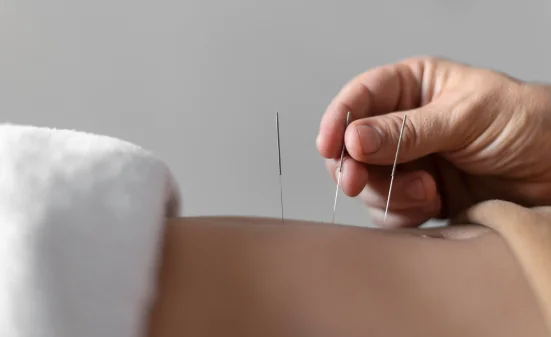 Acupuncture definition is based on a holistic medical treatment which has evolved into an effective system for whole health and wellness. Alongside techniques like aromatherapy, acupuncture at Pulse Acupuncture promotes natural healing through the insertion of tiny needles that activate Qi energy throughout the body. This helps achieve balance within both the body and mind. The basis of all traditional Chinese acupuncture is energy. This energy is the force that engulfs every cell. All our cells and tissues conduct and transfer energy through protein molecules, giving us life. This energetic source flows throughout every aspect of our body, invigorating our organs and powering the processes that link them as well. This electromagnetic force directs every chemical and hormonal release.
In the human body, Qi manifests in several different ways. Qi is a kind of bioelectrical force that flows throughout the body, carried by an extensive network of 14 channels called "meridians". These meridians are invisible to the naked eye, yet they have been mapped out over the course of thousands of years of observation and experimentation by TCM acupuncture physicians. As electrical energy flows from one place to the other, it encounters resistance that builds up from the channels it's flowing through. When a metal needle which is an excellent conductor of electricity, inserted into an acupuncture point, a resistance is decreased promoting the flow of energy along that meridian. Since the meridian connects a whole series of tissues and organs, an acupuncture point on the leg or arm can regulate the energy through different organs. The meridian pathway flows to provide nourishment to every cell, organ, gland, muscle and tissue in the body. TCM acupuncture is painless, utilizing thin, hair-like needles that are placed at strategic energetic points to activate natural, self-healing abilities of the body. Acupuncture points along the affected meridians will correct the normal flow of Qi and will restore your health and balance.
Features of acupuncture at Pulse Acupuncture Williamsburg, Brooklyn, NYC
Acupuncture therapy promotes natural healing through insertion of tiny needles that activate Qi energy throughout the body to help achieve balance within the body and mind. During the initial examination, a full health history is taken by Marina Doktorman, a licensed acupuncturist. There will be many questions asked about the symptoms, digestion, lifestyle, and sleep. Everything is important, so be ready for detailed questions and lengthy intake. Marina Doktorman at Pulse Acupuncture clinic in Brooklyn, NYC will examine face, take pulse and tongue diagnosis. Obtaining this information enables us to effectively diagnose and detect any specific imbalances of Qi that affect  a person's health ailments. A well-structured treatment plan can be then created.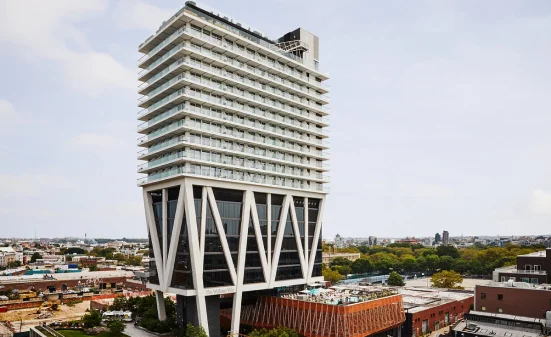 There are various types of acupuncture  offered at the Brooklyn, NYC and NJ centers: Esoteric Acupuncture, Electro-Stimulation Acupuncture, Balance Method Acupuncture, TCM Acupuncture, Auricular Acupuncture, Sports Medicine Acupuncture, New Yamamoto Scalp Acupuncture, Neuro-acupuncture, Fascial Acupuncture.
Acupuncture services at Pulse Acupuncture in Brooklyn, New York blend other techniques within the treatment which include Cupping therapy (Fire Cupping) and Hijama (Wet Cupping), Onnetsu Therapy of infrared light, Fir (far red), Celluma Red Light Therapy, Tui-Na Massage, Gua-Sha and Moxibustion.
What types of acupuncture do we offer?
One of the few techniques that differs from traditional approaches as it highlights the importance of well-being, not just the elimination of disease, and focuses on awakening and refining the inner spiritual higher self. This gentle form of acupuncture is designed solely for well-being and aims to balance and harmonize the chakras, ultimately increasing one's level of consciousness.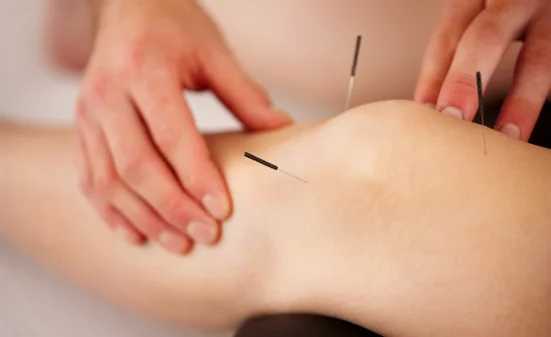 Sports & Orthopedic Acupuncture
This type of acupuncture is a specialized form of treatment aimed at relieving pain and improving athletes' performance. This ancient Chinese practice involves the strategic placement of tiny needles at specific points on the body to affect injuries, reduce inflammation, and promote faster healing.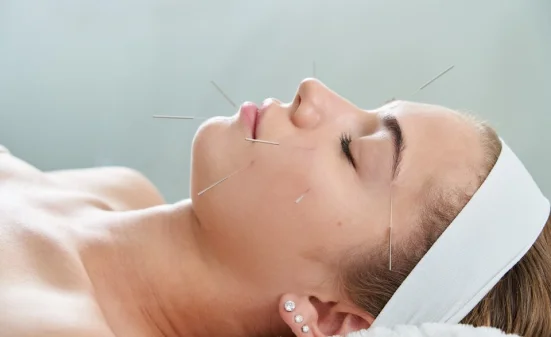 Facial acupuncture is an age-old technique that has been gaining popularity once again in recent times. This technique involves using tiny needles to stimulate certain points on the face, neck, and head, which balance the flow of energy and promote healing in the body.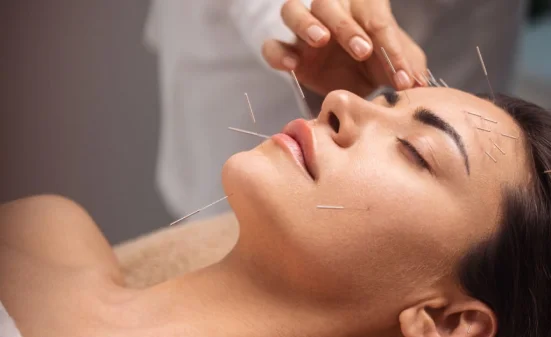 Neuro acupuncture is a life-changing treatment that uses the power of acupuncture to heal the body and mind. This ancient form of therapy has been used for thousands of years, and is more effective now than ever in addressing a range of neurological conditions like migraines, anxiety and depression.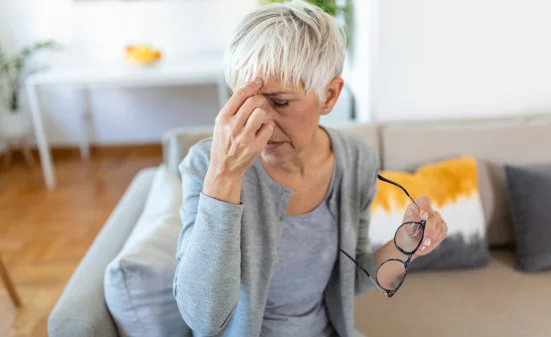 Acu-Nova (Vision & Eyes conditions)
It is a holistic healing practice that has gained popularity for its effective treatment of various health conditions, including eye-related ailments. Acu-Nova employs a combination of traditional acupuncture techniques and modern technology to stimulate specific points on the body that relate to the eyes, resulting in improved vision and eye health.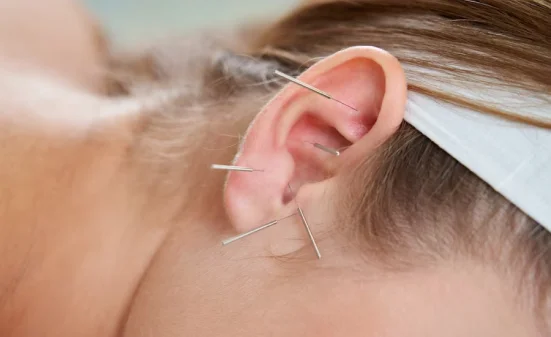 Ear acupuncture is a form of alternative medicine that involves stimulating certain points on the ear with small needles. The idea behind auricular acupuncture is that the ear is a microsystem of the entire body, and by stimulating certain points on the ear, doctors can treat various physical and emotional conditions.
Trigger points and Motor points release
Trigger point and motor point release techniques are effective ways to reduce muscle tension and pain. Releasing these points with targeted pressure helps loosen muscle fibers and promotes blood flow to the painful area, resulting in decreased pain and increased range of motion.
Benefits and Risks of Acupuncture
Acupuncture Benefits:
Acupuncture will improve immune function due to its ability to fight off pathogens. 

Can help clients with long Covid19 symptoms. Special protocol will restore sense of smell and taste. 

It is effective for allergy sufferers. It requires one needle insertion on the right ear and allergies to mold, dust and pets get resolved after one treatment. 

Effective for smoking cessation or chemical dependency. It helps to stop nicotine cravings and other symptoms of withdrawal such as agitation and irritability. It helps to repair lung tissue and aids in detoxification of the body.  

Effective drug-free treatment in pain management.

Increases chances of pregnancy by 60%.

It is the most effective treatment for Anxiety, Depression and Panic attacks.

Enhances energy and stamina.

Helps digestion, aids in weight loss and speeds up metabolism.
Risks of Acupuncture:
Common acupuncture side effects include bleeding at the insertion sites and bruising. Patients may experience dizziness and nausea during the treatment or one day after the treatment. This usually happens if a client has had acupuncture on an empty stomach. Therefore, it is recommended that clients have a light snack before the treatment. Although these side-effects are possible, they happen rarely.
What conditions can you treat with Acupuncture at Pulse Acupuncture in New York?
The World Health Organization currently lists a variety of diseases, symptoms of diseases, or conditions that benefit through treatment from acupuncture. These include:
Neck
Upper back
Low back
Knee injuries
Arthritis
Elbow
Wrist pain
Sport injuries
Thoracic syndrome
Bursitis
Hormonal imbalance
PCOS
UTIs
Frequent urination
PMS
Infertility
Erectile Dysfunction
Miscarriage prevention
Nausea
Baby health
Stress
Anxiety
Depression
Trauma Healing
Insomnia
Acne
Eczema
Dermatitis
Psoriasis
Lichen Sclerosis
Herpes
Pulse Acupuncture in New York City
At Pulse Acupuncture we are focused on providing the most comfortable pain-free experience for optimal health: wellness as well as more complex conditions. The treatment will be customized based on TCM diagnosis of pulse and tongue evaluations, face readings, ear evaluation for diagnostic purposes, visual assessment of body's posture, gait and range of motion evaluation. We also use computer diagnostics such as AcuGraph to determine organ/channel imbalances. Clients receive detailed questionnaires on diet and lifestyle. We provide each client with diagnosis, treatment modalities to be used, herbal and supplement recommendations. Each room at two locations is designed to feel relaxed and comfortable during the treatment. We created a healing environment where everything is considered: from comfortable treatment tables, linens, pillows, heat lamps, heat packs, to gentle technique of painless acupuncture insertion. The purpose of the treatment is to have a unique experience of healing modalities in a safe, clean and soothing environment. The goal of each treatment is to provide the most effective, drug-free relief in pain, stress alleviation, detox and balance.
All acupuncture needles in the practice of Pulse Acupuncture are sterile, non-toxic and for single use only. Acupuncture needles are metallic, solid, and hair-thin. People experience acupuncture differently, but most feel no or minimal pain as the needles are inserted. Some people feel energized by treatment, while others feel relaxed.
First visit acupuncture treatment
(includes evaluation, cupping, onnetsu therapy, massage):
$185
Follow-up acupuncture visit (includes cupping, onnetsu therapy, massage)
$165
Cupping (without acupuncture)
$75
Onnetsu Therapy (without acupuncture) 15 min:
$60
First visit: evaluation, acupuncture, serum, moisturizing
cream, gua-sha fascial massage, Celluma Red Light Therapy:
$250


Acupuncture Testimonials in Brooklyn