Orthopedic and Sports Acupuncture
Orthopedic and Sports Acupuncture in Brooklyn, NYC
Sports and Orthopedic Acupuncture at Pulse Acupuncture combines basic principles of TCM and sports medicine. It is an integrated perspective on injury and dysfunction, muscle imbalance and musculoskeletal injury.
What is Sports and Orthopedic Acupuncture?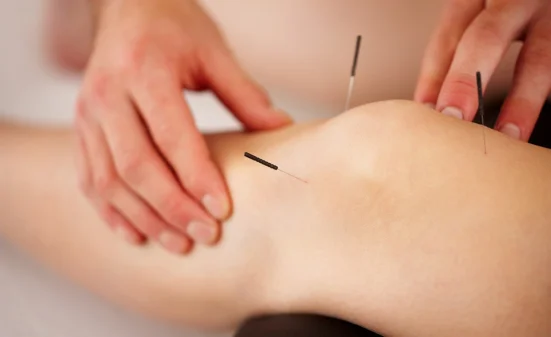 Sports Medicine Acupuncture includes creating specific treatment protocols, detailed acupuncture needling techniques, prescribing and performing rehabilitative exercises and a range of adjunctive therapeutic modalities such as heat therapy, cupping and Chinese Herbal Medicine.
Healthy organs produce healthy primary substances which in turn create a strong musculoskeletal system. The list of what contributes to healthy primary substances includes exercises, a good diet, good genes, an ability to manage stress, satisfying work, a strong social-emotional support network and a balanced mental, emotional and spiritual life.
Features of Sports and Orthopedic Acupuncture at Pulse Acupuncture in Brooklyn, NY
When treating a recurring injury in sport acupuncture for athletes, palpation, muscle length tests, range of motion testing is applied to assess latent stagnation. This condition is characterized by fixed pain points located at and around the motor point, decreased range of motion, muscle imbalance, soft tissue adhesions and recurring injury.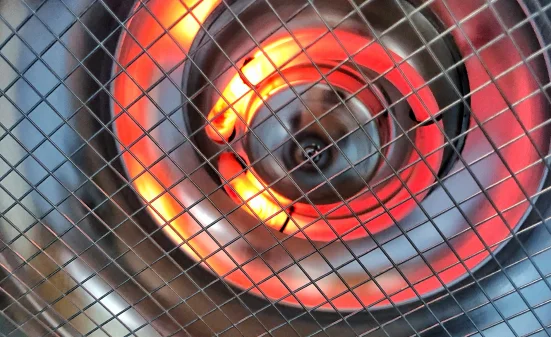 A popular form of heat therapy is far-infrared (FI) wavelength energy lamps. Far infrared has been reported to penetrate up to .8 inches beneath the skin, with benefits such as enhanced white blood cell function, enhanced delivery of oxygen and nutrients to the soft tissue and improved lymph circulation. There are also reports of TDP therapy being effective in treating ailments such as chronic wounds, joint pain, arthritis, back pain injuries
Myofascial Massage Techniques
In Sports Medicine Acupuncture, various massage techniques are used such as tuina, active release, soft tissue release, myofascial release and others. These different techniques all involve the manipulation of myofascial tissues to help relieve tension, break up fascial adhesions, increase blood flow and help re-educate neuromuscular receptors.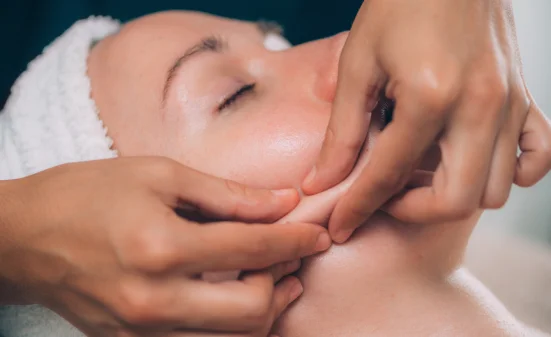 Importance of TCM theory and integration with Sports Medicine
The zang organs or the solid organs, are of particular importance to musculoskeletal health and injury rehabilitation not only because of their function or producing, transforming, regulating and storing the primary substances, but because of their associations with the various tissues of the body.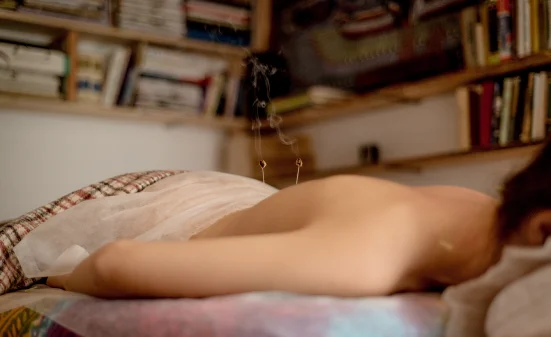 Rule Qi of the chest
Rule Qi and control respiration
Regulate Water Passages
Govern the skin
Circulate protective qi
Impact on Musculoskeletal Health:
Based on the anatomical location and their aspect of influence, the Lungs play a role in upper back and chest injuries including thoracic outlet syndrome and upper back syndrome which often present with a deficiency of Lung Qi.
Because of the Lungs dual roles of ruling the Qi of the chest and regulating water passages, deficient Lung Qi can lead to edema of the upper body, which can be observed in carpal tunnel syndrome. Lung qi deficiency leads to overall weakness of the body.
Governs transformation and transportation of food into qi and blood
Directs of ascending movement of qi
Governs the blood
Keeps blood within its pathways
Rules the four limbs
Corresponds with the soft, fleshy part of muscle tissue
Impact of Musculoskeletal Health
When the Spleen creates abundant qi and blood, the patient is able to increase muscle strength and reduce rehabilitation time.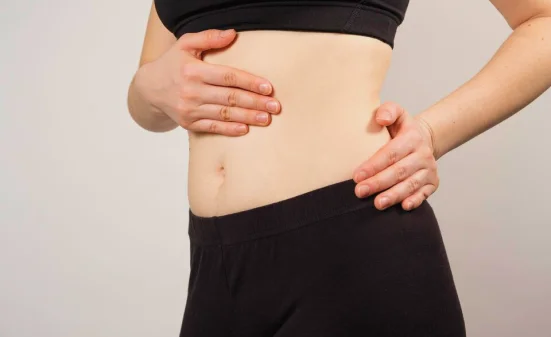 Recovery from injury may be prolonged when the Spleen is unable to create abundant qi and blood due to poor dietary or lifestyle choices.
The Spleen directs the ascending movement of qi. For this reason, Spleen function should be assessed in cases of foot over-pronation, which involves collapse of the medial arch of the foot. Another example is seen in upper crossed syndrome where the kyphotic curve of the thoracic spine is increased, which causes the middle portion of the body to collapse. Clinically, patients with upper crossed syndrome posture will often exhibit signs and symptoms of a Spleen qi pathology.
If the quality of muscle tone and its appearance are less than optimal or if a muscle strain is not healing well, the functioning of the Spleen should be assessed due to its association with muscle tissue.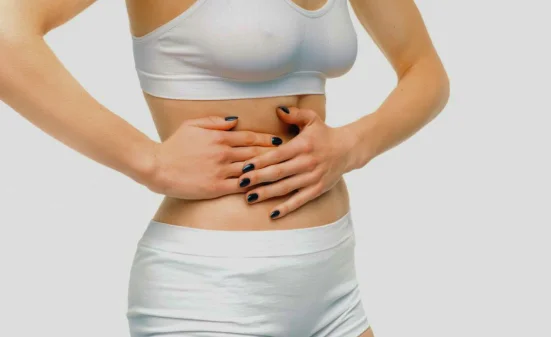 Traditional function is to store blood. It is responsible for the smooth flow and movement of qi and blood and the movement and coordination of the body in general.
Rules the sinews. In TCM, "sinews" not only refers to the tissues that biomedicine knows as tendons but also refers to the quality of ropiness that can be palpated in certain muscle tissue, e.g. the upper trapezius.
Impact on Musculoskeletal Health. Liver Qi moves upwards and outwards, which means that the Liver is responsible for getting qi and blood to the limbs and coordinating all movement and physical activity.
Physical activity requires the Liver Blood to provide moisture and nourishment to the body's tissues in order to promote smooth movement and prevent injury.
If the Liver bolt fails to moisten sufficiently, tendinopathies, numbness of the limbs, paresthesia and difficulty in bending or stretching may occur. Although the classics never discuss a nervous system as such, we look to the Liver when a patient presents with spasms and contracture and view the Liver as the organ most typically associated with muscular nervous system disorders such as multiple sclerosis, hemiplegia from stroke, tremor, etc. Liver's responsibility, like the nervous system's function of motor control, to maintain the evenness and coordination of the body's movements.
Heart and Pericardium in TCM theory
Traditional Functions:
Store the Jing
Govern growth, development and maturation
Regulate both the fire and water of the body
Dominate the spine and the residence of the low back
Rule the bones, joints and ligaments
Impact on Musculoskeletal health
Any injury to bones, such as fracture, requires assessment and likely treatment of the Kidneys. Many cases of low back pain can be treated to a deficiency of Kidney qi and/or to the decline of ming men fire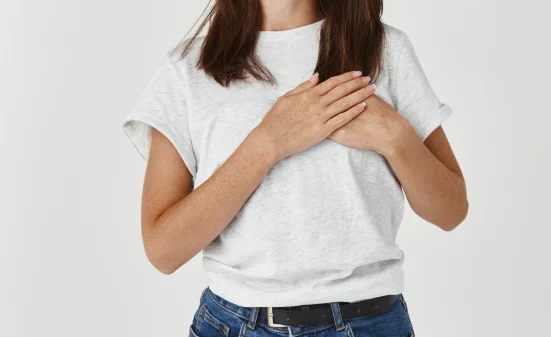 A decline of the warming function of Kidney yang qi leads to a decrease in the circulation of protective qi, which contributes to the development of painful obstruction syndrome.
Joint pain requires assessment of the Kidneys because of their relationship to bone and their influence on the ligaments. The Kidneys govern body fluids, particularly "ye" fluids such as synovial fluids, which lubricate the joints and nourish the ligaments.
With the decline of Kidney energy, normal degenerative changes in the spine occur and predispose the aging athlete to injury.
The Benefits of Orthopedic and Sports Acupuncture in Brooklyn, NY
List of orthopedic and sports acupuncture benefits:
Faster recovery from injury

Promotes bone and fracture healing

Resolves muscle spasms and muscle strains.

Prevent recurring injuries.

Treats cramps, strain and contusion

Reduces inflammation

Improves range of motion

Clears obstructions

Manages bruising and swelling

Regain flexibility

Aids in rehabilitation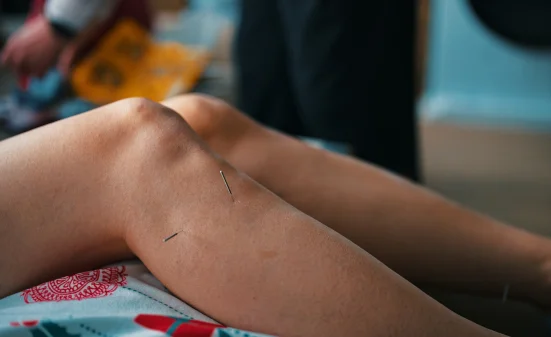 Orthopedic and Sports Acupuncture in Williamsburg, Brooklyn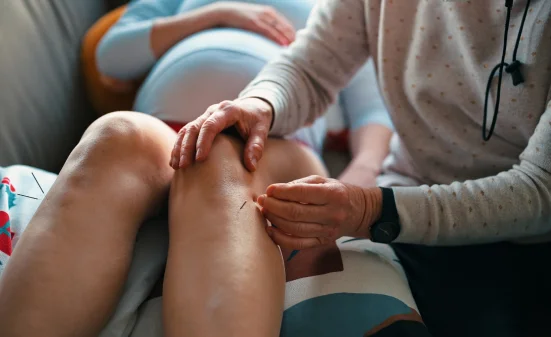 Pulse Acupuncture recommends treatment's frequency at 2-3 times per week. As pain diminishes and the patient becomes stronger, the frequency of treatment can decrease to once per week and eventually decrease to once every 10 days. In general, acute injuries tend to heal quicker than chronic injuries. When treating recurring injuries, especially when they are related to an occupation or a sport-related activity, the patient may need to be treated on a periodic basis for maintenance.
Healthy organs produce healthy primary substances which in turn create a strong musculoskeletal system. The list of what contributes to healthy primary substances includes exercises, a good diet, good genes, an ability to manage stress, satisfying work, a strong social-emotional support network and a balanced mental, emotional and spiritual life.
Acupuncture Sports medicine at Pulse Acupuncture applies therapeutic modalities that are complementary to acupuncture for sports injury. Such modalities include, moxibustion, chinese herbal medicine, TDP lamps, cupping, electro-acupuncture, bleeding cupping, and gua-sha technique.
At the sports acupuncture center, Marina Doktorman will choose a specific treatment protocol, potentially including neuro-acupuncture and point prescription that satisfies the treatment principles and comprehensively addresses the patient and their injury. The information gleaned from the integrated TCM and sports medicine assessment provides many options for treatment and selecting the most effective acupuncture points. The points chosen are complementary and synergistic based on the principles of both TCM and sports medicine.
What conditions can you treat with Acupuncture at Pulse Acupuncture in New York?
The World Health Organization currently lists a variety of diseases, symptoms of diseases, or conditions that benefit through treatment from acupuncture. These include:
Neck
Upper back
Low back
Knee injuries
Arthritis
Elbow
Wrist pain
Sport injuries
Thoracic syndrome
Bursitis
Hormonal imbalance
PCOS
UTIs
Frequent urination
PMS
Infertility
Erectile Dysfunction
Miscarriage prevention
Nausea
Baby health
Stress
Anxiety
Depression
Trauma Healing
Insomnia
Acne
Eczema
Dermatitis
Psoriasis
Lichen Sclerosis
Herpes
First visit acupuncture treatment
(includes evaluation, cupping, onnetsu therapy, massage):
$185
Follow-up acupuncture visit (includes cupping, onnetsu therapy, massage)
$165
Cupping (without acupuncture)
$75
Onnetsu Therapy (without acupuncture) 15 min:
$60
First visit: evaluation, acupuncture, serum, moisturizing
cream, gua-sha fascial massage, Celluma Red Light Therapy:
$250


Orthopedic and Sports Acupuncture Testimonials in Brooklyn
Orthopedic & Sports Acupuncture in Brooklyn, NYC - FAQ
Sports Acupuncture can address a wide range of sports-related and musculoskeletal issues, including muscle strains and sprains, joint pain, tendonitis, ligament injuries, and post-surgical recovery. Additionally, it can help optimize athletic performance by addressing muscle imbalances, improving flexibility, and enhancing overall physical fitness.
As with traditional acupuncture, side effects are generally minimal and short-lived. Some individuals may experience mild soreness, bruising, or temporary discomfort at the needle insertion sites. However, when performed by a qualified practitioner, Orthopedic and Sports Acupuncture is considered a safe and effective treatment modality.
Orthopedic and Sports Acupuncture are covered by all major insurance companies.