Bell's Palsy
An enigmatic neurological phenomenon, Bell's Palsy brings an abrupt onset of unique challenges. This condition, named after the physician who first documented it, manifests through a range of facial symptoms that can significantly influence daily life. The complexities surrounding its origin and development make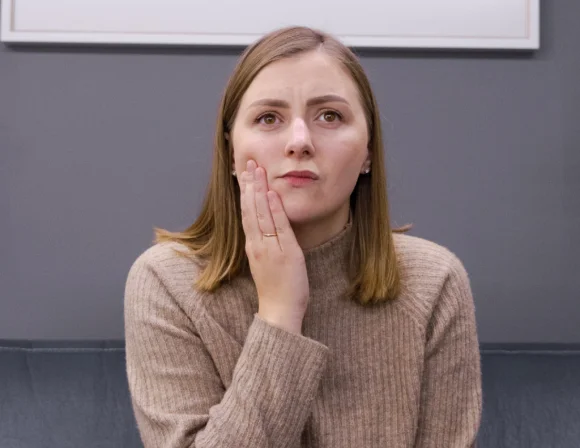 Bell's Palsy is a sudden and often perplexing neurological condition that impacts facial muscles, resulting in temporary paralysis or weakness on one side of the face. Named after the Scottish anatomist Charles Bell, who first described it, this disorder can strike people of all ages, causing notable facial distortion and difficulties in daily activities like speaking, eating, and emoting. While the exact cause of Bell's Palsy remains elusive, Bell's palsy symptoms are believed to involve inflammation of the facial nerve due to viral infections, most commonly the herpes simplex virus. Although the condition usually resolves on its own within a few weeks to months, its sudden onset and impact on facial appearance and function underscore the significance of understanding its nature, causes, and available treatment options.
What are the Symptoms of Bell's Palsy?
Bell's Palsy presents a distinctive set of symptoms, primarily affecting one side of the face due to facial nerve dysfunction. These symptoms can manifest suddenly and gradually worsen over a few days:
Facial Weakness. Difficulty in making facial expressions, resulting in a drooping or asymmetrical appearance.
Facial Paralysis. Inability to close one eye or fully control facial movements, leading to problems with blinking and eye protection.
Loss of Taste. Altered or diminished sense of taste on the front two-thirds of the tongue.
Difficulty in Speech. Impaired control over facial muscles can affect enunciation and pronunciation.
Drooling. Difficulty in controlling saliva on the affected side due to muscle weakness.
Eye Irritation. Incomplete blinking can lead to dryness, irritation, and sensitivity to light.
Ear Discomfort. Sensations of pain, fullness, or increased sensitivity in the ear on the affected side.
Headache. Dull to moderate headaches may accompany facial symptoms.
Understanding these symptoms is vital for early recognition and seeking appropriate medical care, as prompt treatment can improve the prognosis for Bell's Palsy.
What Causes Bell's Palsy?
The exact cause of Bell's Palsy remains a subject of investigation, but it's often attributed to the inflammation or compression of the facial nerve (cranial nerve VII). Bell's palsy causes include:
Viral Infections. The herpes simplex virus (HSV), which causes cold sores, is a common suspect. Other viruses like Epstein-Barr virus and varicella-zoster virus have also been linked.
Immune Response. Inflammation triggered by viral infections might lead to nerve damage and subsequent facial paralysis.
Genetic Predisposition. Certain genetic factors could make individuals more susceptible to developing Bell's Palsy.
Environmental Factors. Exposure to cold weather, draft, or excessive wind might play a role in nerve inflammation.
Other Conditions. Conditions like diabetes, respiratory infections, and pregnancy have been associated with an increased risk.
Stress. Emotional and physical stress could potentially contribute to the development of Bell's Palsy.
While these factors are potential contributors, the precise interplay that leads to Bell's Palsy remains complex and is still being studied.
If you are worried about a bell's palsy, make an appointment with us!
Can Bell's Palsy be treated with Acupuncture?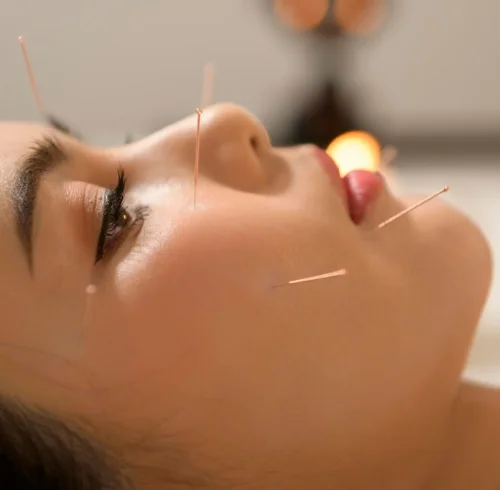 Acupuncture for Bell's Palsy has been explored as a potential complementary treatment, although its effectiveness varies among individuals. Some studies suggest that acupuncture may help by promoting blood circulation, reducing inflammation, and aiding nerve regeneration. Acupuncture for Bell's Palsy often involves targeting specific points on the face and body to stimulate energy flow.
However, it's important to note that while some individuals report improvements in facial muscle function and overall recovery after acupuncture, results are not consistent for everyone. Acupuncture should be considered as part of a comprehensive treatment plan alongside medical guidance. Consulting a qualified acupuncturist and healthcare professional is essential to determine if acupuncture is a suitable option and to ensure safe and coordinated bell's palsy treatment.
Acupuncture Treatment for Bell's Palsy at Pulse Acupuncture
At Pulse Acupuncture Clinic, we offer acupuncture treatment for Bell's Palsy as a potential approach to aid in the management of this condition. Our experienced practitioner Marina Doktorman, knowledgeable about the complexities of this condition, focuses on stimulating specific acupuncture points to potentially enhance blood circulation, reduce inflammation, and support nerve function. While individual responses can vary, some Bell's Palsy patients and those seeking acupuncture for plantar fasciitis have reported improvements in their respective conditions after acupuncture sessions. It's crucial to emphasize that acupuncture is best approached as a complementary therapy alongside medical guidance. Whether you're considering acupuncture for Bell's Palsy or acupuncture for plantar fasciitis, consulting with our skilled practitioners at Pulse Acupuncture can provide insight into whether this approach aligns with your personalized treatment journey.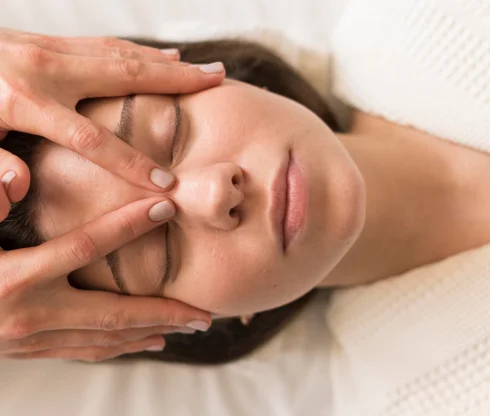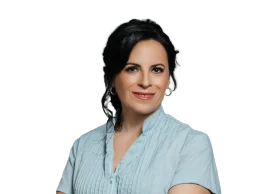 Marina Doktorman, M.S., L.Ac., is an experienced acupuncturist who obtained her Masters of Acupuncture from the Tri-State College of Acupuncture in New York City in 2001. During her studies, she focused on Chinese Herbology, a branch of Traditional Chinese Medicine (TCM) that utilizes herbs to complement acupuncture treatments. Marina is licensed in both New York (NY) and New Jersey (NJ) and holds a Diplomate of Acupuncture from the National Certification Commission for Acupuncture and Oriental Medicine (NCCAOM), indicating her expertise in the field.

Marina Doktorman, L.Ac. has over 20 years of clinical experience.

At Pulse Acupuncture, we aim to cultivate a spa-like environment. 

All of our needles are of the highest quality for painless insertion. 
Patient Reviews in Brooklyn
Bell's Palsy Acupuncture - FAQ
Acupuncture therapy at Pulse Acupuncture Practice, at Clifton, NJ and Williamsburg, Brooklyn, NYC offers unique combination of various cupuncture types for healing on all levels: emotional, spiritual and physical by integrating ancient wisdom of energy healing with modern acupuncture techniques.