Crohn's Disease
Acupuncture for Crohn's Disease
Crohn's disease is a chronic inflammatory condition that affects various parts of the digestive tract. It can lead to a range of symptoms and complications, often requiring ongoing medical management. In this material, we will explore some key aspects of Crohn's and its causes, symptoms, and treatment options.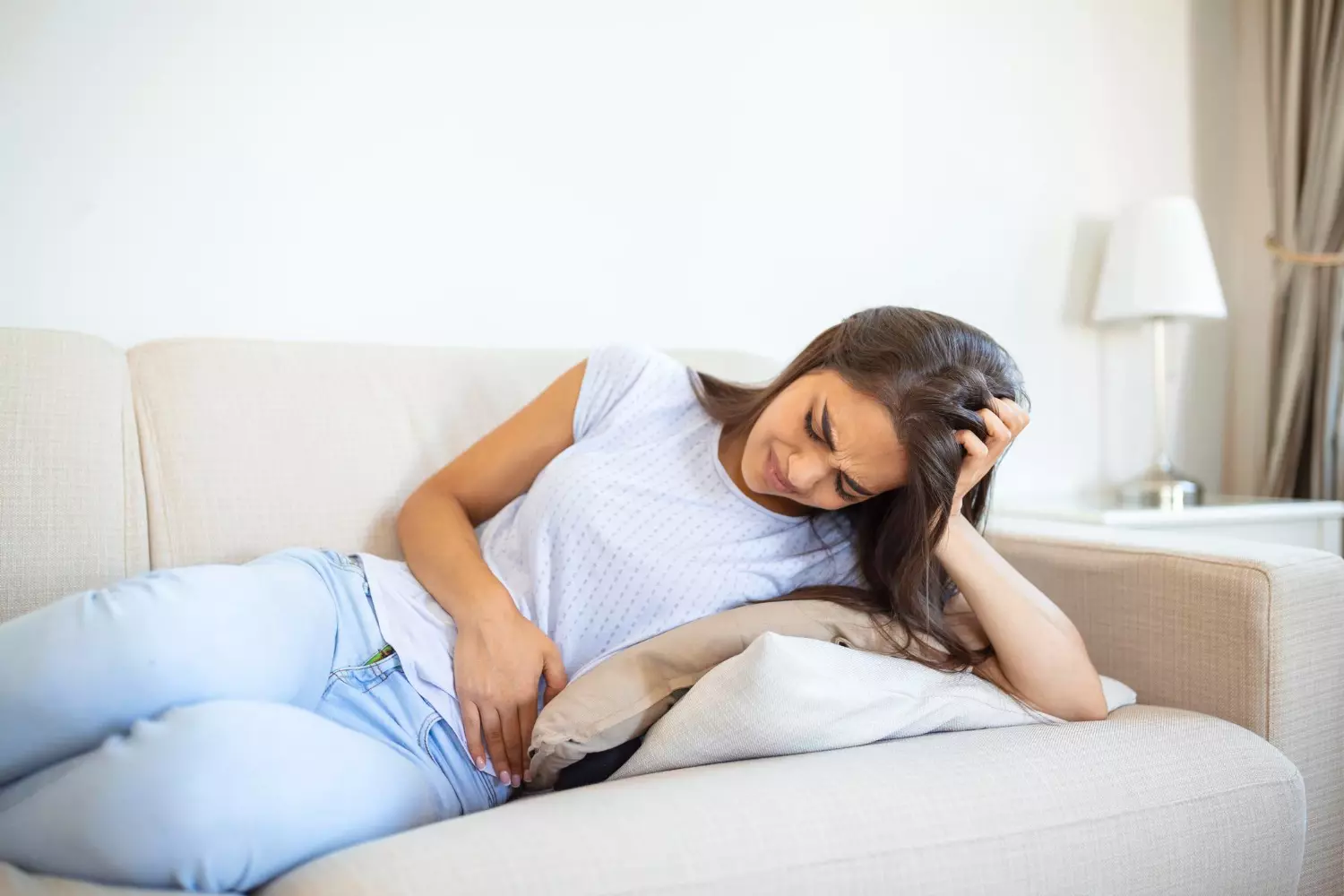 Crohn's disease is a chronic inflammatory disorder of the gastrointestinal (GI) tract, characterized by inflammation that can affect any part of the digestive system. This condition is part of a group of diseases known as inflammatory bowel diseases (IBD), and it can cause a wide range of symptoms, including abdominal pain, diarrhea, weight loss, fatigue, and malnutrition.
The exact cause of Crohn's disease remains unclear, but it is believed to involve a combination of genetic predisposition, environmental factors, and an abnormal immune response. Crohn's disease can vary in severity, with some individuals experiencing mild symptoms while others may face more severe complications, such as bowel obstructions, fistulas, or abscesses.
Managing Crohn's disease typically involves a combination of medication, dietary changes, and sometimes surgery to alleviate symptoms and reduce inflammation, as well as complementary holistic treatments. It is a lifelong condition that requires ongoing medical care and monitoring.
Symptoms of Crohn's disease can vary widely among individuals and may range from mild to severe. These symptoms often come and go in flare-ups. Here is a list of common symptoms of Crohn's disease:
Abdominal Pain. Cramping or discomfort in the abdomen is a hallmark symptom of Crohn's disease.
Diarrhea. Frequent and watery bowel movements are common, often accompanied by urgency.
Weight Loss. Unintentional weight loss may occur due to malabsorption and reduced appetite.
Fatigue. Chronic inflammation and nutrient malabsorption can lead to persistent fatigue.
Fever. Low-grade fever may be present during flare-ups.
Bloody Stools. Blood in the stool or rectal bleeding can occur.
Reduced Appetite. Loss of appetite and a feeling of fullness may be experienced.
Joint Pain. Some individuals may develop joint pain or arthritis.
Mouth Sores. Painful sores in the mouth can occur.
Skin Problems. Skin issues like rashes or red, tender bumps may develop.
Eye Inflammation. Inflammation of the eyes, known as uveitis, is a possible symptom.
Anemia. Chronic bleeding and malabsorption can lead to anemia.
It's important to consult a healthcare professional if experiencing any of these symptoms of Crohn's disease, as early diagnosis and appropriate comprehensive treatment can help manage the condition effectively and improve the quality of life.
Crohn's disease can manifest in various forms and stages, each with its own set of characteristics and implications. Here is a list of the types or stages of Crohn's disease:
Ileocolitis. This is the most common type, affecting the end of the small intestine (ileum) and the beginning of the colon. Symptoms may include diarrhea, abdominal pain, and weight loss.
Ileitis. In this form, only the ileum is affected. Symptoms are similar to ileocolitis.
Gastroduodenal Crohn's Disease. This type involves the stomach and the first part of the small intestine (duodenum), often causing nausea, vomiting, and loss of appetite.
Jejunoileitis. This affects the upper half of the small intestine (jejunum) and can lead to abdominal cramps and fistulas.
Crohn's Colitis. Limited to the colon, it causes symptoms similar to ulcerative colitis, including diarrhea, rectal bleeding, and urgency.
Perianal Crohn's Disease. This involves the area around the anus and may result in abscesses, fistulas, or skin tags.
Stricturing Crohn's Disease. This stage is characterized by the development of scar tissue or strictures in the digestive tract, leading to bowel obstructions.
Fistulizing Crohn's Disease. Fistulas, abnormal connections between organs or tissues, can form, causing pain and discomfort.
Inflammatory Crohn's Disease. This type primarily presents with inflammation without the formation of strictures or fistulas.
It's essential to work closely with healthcare professionals to determine the specific type and stage of Crohn's disease and develop an appropriate treatment plan tailored to individual needs.
If you are worried about a Crohn's disease, make an appointment with us!
What Causes Crohn's Disease?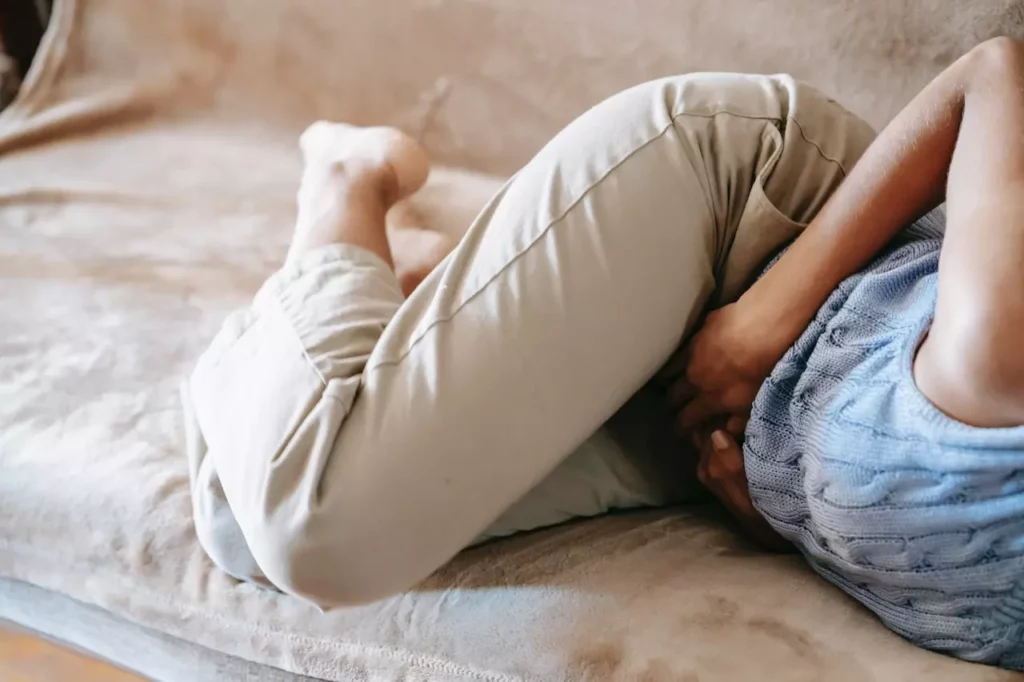 The exact cause of Crohn's disease remains unclear, but it is believed to be a multifactorial condition influenced by genetic, environmental, and immunological factors. Crohn's disease causes chronic inflammation of the gastrointestinal tract, leading to a range of symptoms, including Crohn's disease pain. Here are some potential factors contributing to the development of Crohn's disease:
Genetic Predisposition. Family history plays a significant role in the development of Crohn's disease. Individuals with close relatives who have the condition are at a higher risk.
Immune System Dysfunction. An abnormal immune response can trigger inflammation in the digestive tract. The immune system may mistakenly attack beneficial gut bacteria, leading to chronic inflammation.
Environmental Factors. Exposure to certain environmental factors, such as smoking, diet, and infections, may increase the risk of developing Crohn's disease.
Microbiome Imbalance. An imbalance in the gut microbiome, the community of microorganisms in the digestive tract, may contribute to inflammation and the onset of Crohn's disease.
Autoimmune Factors. Some researchers believe that Crohn's disease may involve autoimmune processes, where the body's immune system attacks its tissues.
Understanding the complex interplay of these factors is crucial in developing better treatments and preventive strategies for Crohn's disease. Researchers continue to investigate the precise Crohn's disease cause to improve the management of this chronic condition.
How Can Acupuncture Help with Crohn's Disease?
Acupuncture has gained attention as a complementary therapy in the treatment of Crohn's disease, offering benefits for individuals seeking alternative Crohn's disease treatments. While not a standalone treatment, acupuncture for Crohn's disease can be part of a holistic approach to symptom management. Here's how acupuncture may help:
Stress Reduction. Acupuncture sessions can promote relaxation, reduce anxiety, and alleviate stress, which are known triggers for Crohn's disease flare-ups.
Pain Management. Acupuncture may help alleviate Crohn's disease pain and discomfort by stimulating the release of endorphins, the body's natural painkillers.
Digestive Support. Some acupuncture points target the digestive system, potentially aiding in reducing inflammation and improving gastrointestinal function.
Immune System Regulation. Acupuncture is thought to help balance the immune system, which may play a role in managing chronic inflammatory conditions like Crohn's disease.
It's important to note that acupuncture should be used in conjunction with conventional treatments for Crohn's disease under the guidance of a healthcare professional and a licensed acupuncturist.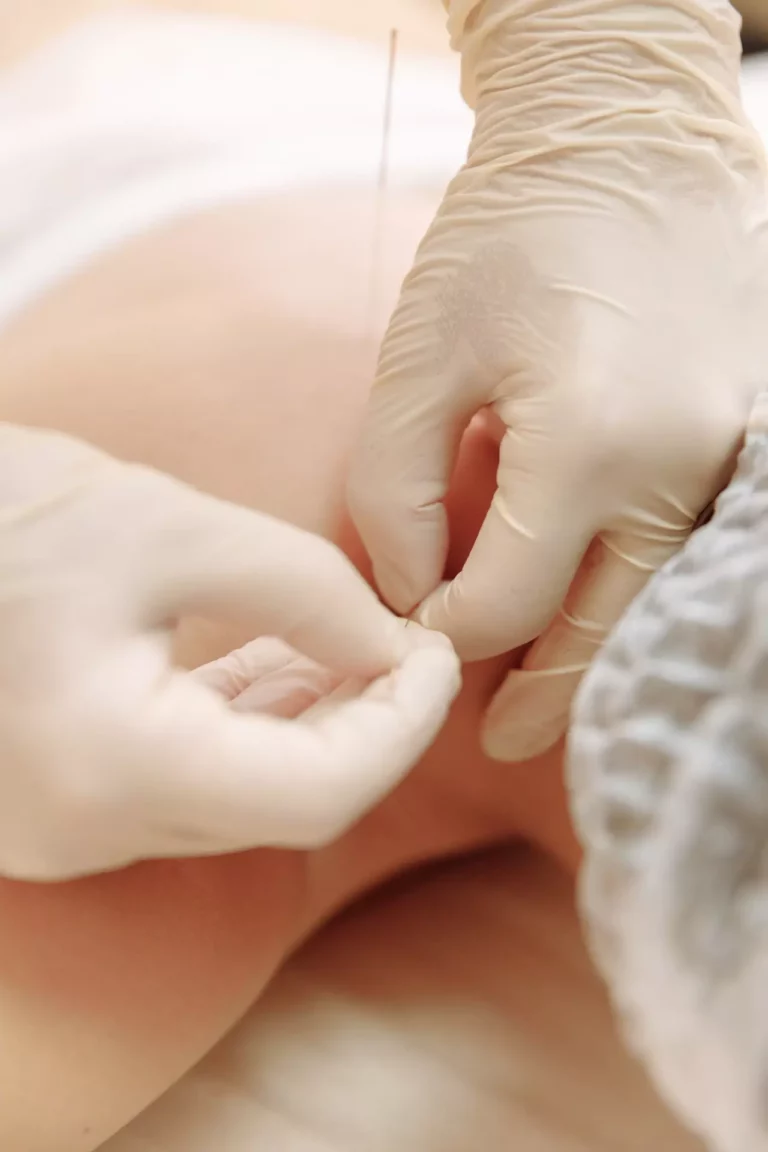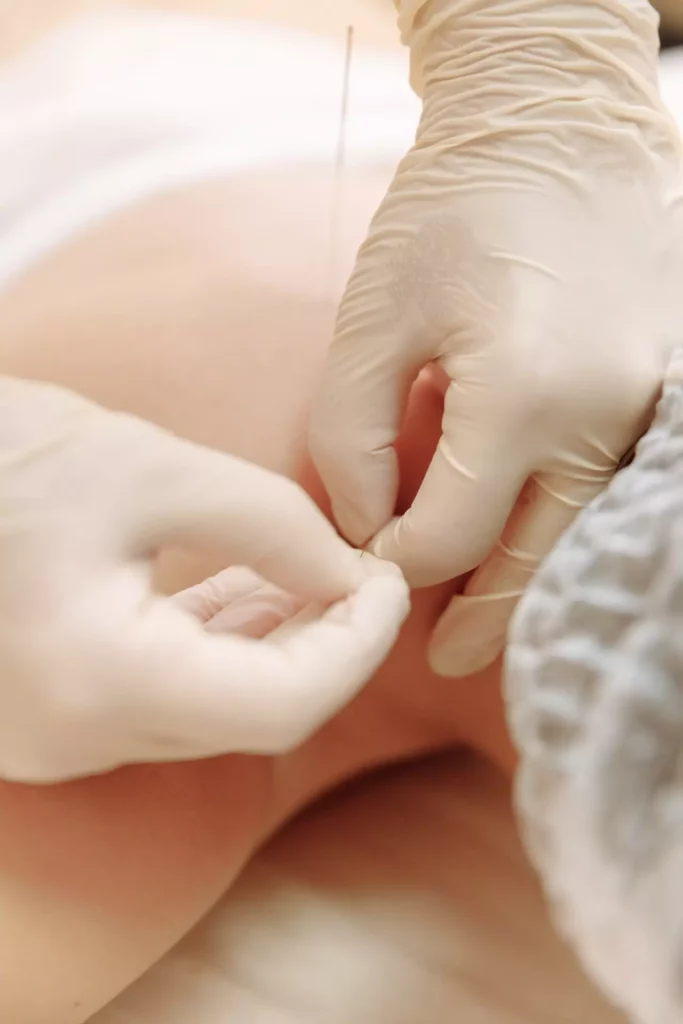 Acupuncture for Crohn's Disease at Pulse Acupuncture
Pulse Acupuncture Clinic offers specialized acupuncture to treat Crohn's disease, providing a holistic approach to managing this chronic condition. As an acupuncture center with expertise in addressing various health concerns, we understand the unique challenges that Crohn's disease presents, including chronic pain and gastrointestinal discomfort.
Our acupuncture for Crohn's disease is part of a comprehensive treatment plan that aims to alleviate symptoms and improve overall well-being. By focusing on acupuncture for chronic pain, we target the discomfort often associated with Crohn's, providing patients with potential relief and enhanced quality of life.
The skilled practitioner at Pulse Acupuncture Clinic combines traditional acupuncture techniques with modern knowledge to create tailored treatment strategies. While acupuncture may not be a cure for Crohn's disease, it can certainly complement conventional therapies and promote a sense of balance and well-being for those living with this condition.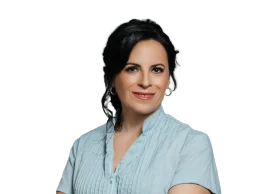 Marina Doktorman, M.S., L.Ac., is an experienced acupuncturist who obtained her Masters of Acupuncture from the Tri-State College of Acupuncture in New York City in 2001. During her studies, she focused on Chinese Herbology, a branch of Traditional Chinese Medicine (TCM) that utilizes herbs to complement acupuncture treatments. Marina is licensed in both New York (NY) and New Jersey (NJ) and holds a Diplomate of Acupuncture from the National Certification Commission for Acupuncture and Oriental Medicine (NCCAOM), indicating her expertise in the field.

Marina Doktorman, L.Ac. has over 20 years of clinical experience.

At Pulse Acupuncture, we aim to cultivate a spa-like environment. 

All of our needles are of the highest quality for painless insertion. 
Patient Reviews in Brooklyn
Crohn's Disease Acupuncture - FAQ
Acupuncture therapy at Pulse Acupuncture Practice, at Clifton, NJ and Williamsburg, Brooklyn, NYC offers unique combination of various cupuncture types for healing on all levels: emotional, spiritual and physical by integrating ancient wisdom of energy healing with modern acupuncture techniques.