Esoteric Acupuncture Clifton
Esoteric Acupuncture in Clifton
Esoteric Acupuncture at Pulse Acupuncture Practice, at Clifton, NJ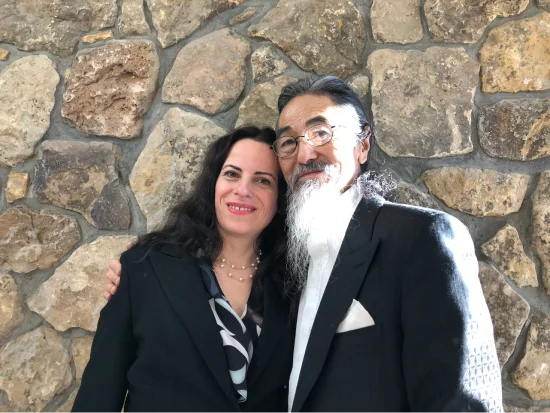 Marina Doktorman with Dr. Sankey
Esoteric acupuncture is a relatively modern form of acupuncture which combines traditional acupuncture techniques with Eastern and Western esoteric philosophies, such as chakras, meridians and aura. Esoteric acupuncture is based on a theory that the body is not just a physical entity, but also has energetic, emotional and spiritual aspects that need to be addressed in order to achieve whole body healing. It was developed by Dr. Mikio Sankey, who has been teaching esoteric acupuncture for over 20 years. Marina Doktorman, L.Ac. has completed foundational and advanced IV levels of Esoteric Acupuncture, studying personally with Dr. Sankey in Boulder, Colorado from 2014 and returned to meet with Dr. Sankey again in 2019.
What is Esoteric Acupuncture?
Esoteric Acupuncture is a holistic healing method that uses acupuncture needles to balance and stimulate the energy systems of the body, including the chakras and meridians. During the treatment, the practitioner will assess emotional energy centers and determine if there are any blockages. Depending on the blockages, a certain acupuncture pattern will be used. Esoteric Acupuncture, much like cosmetic acupuncture Clifton, uses a specific sequence of acupuncture points, but in this case, it's to harmonize the vibrational acupuncture pathways and move into a higher level of consciousness. Esoteric acupuncture is designed to treat wellness and not physical imbalances by harmonizing and balancing the center of the body in the areas known as chakras (especially the heart chakra) and raise the level of one's consciousness. Focusing on wellness will automatically start the process of prevention of disease.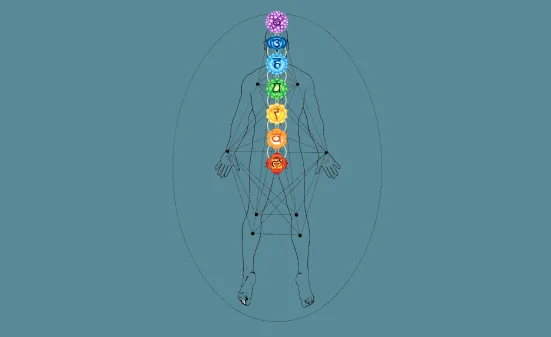 Principles underlying Esoteric Acupuncture
There are several basic principles underlying Esoteric Acupuncture: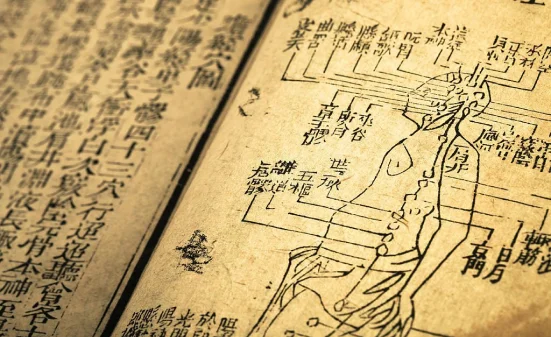 The first basic principle is to pierce your temple (your physical vehicle) with acupuncture needles at specific acupuncture sites using very specific sequencing order with any number of New Encoding Patterns to unlock the gateways to the finer frequency levels of consciousness that are stored in the planes above the dense mental planes of consciousness.
A second basic principle is to balance and strengthen the opposing energy fields of the heart and love versus the kidneys and fear (Esoteric Shaoyin) for the most optimum usage of those fields for the recipient of an Esoteric Acupuncture treatment.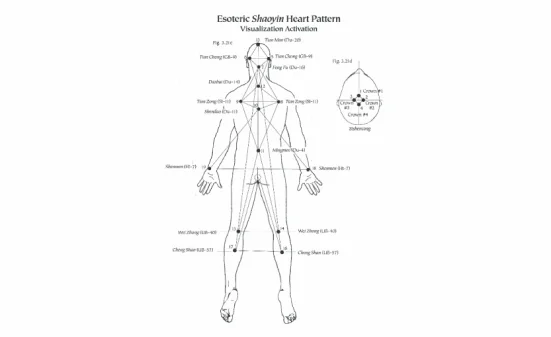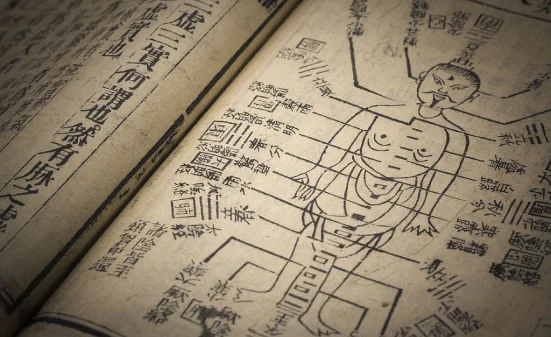 A third basic principle is to assist the client to be able to assess the Ageless Wisdom teachings in order to find or discover his or her puzzle piece in life. Who are you and what is your purpose in this incarnation? Finding your puzzle piece in life requires you to become very still and enter a certain level of consciousness that allows you to reach your Inner, Higher, Spiritual Heart Center. It is possible to reach this level of consciousness if you have done a certain amount of inner plane work plus receive a treatment with proper New Encoding Pattern.
As a way of life, Esoteric Acupuncture emphasizes that clients make wise choices in nutrition. Everything that goes into your physical body "shapes" all the various fields surrounding you and influences who you are.
Benefits of Esoteric Acupuncture
Esoteric acupuncture benefits which you can receive by attending esoteric acupuncture treatments at Pulse Acupuncture in Clifton:
Stronger Immune System

Achieving Deeper Meditative State

Trauma Healing

Development of Intuition and Clairvoyance

Better Sleep

Helps to break trigger points

Improved Mental Focus

Calm Mind

Management of Stress and Anxiety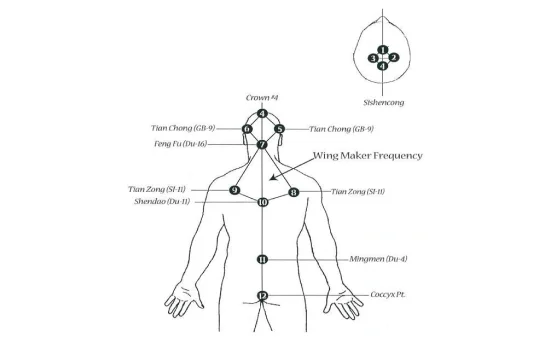 Features of Esoteric Acupuncture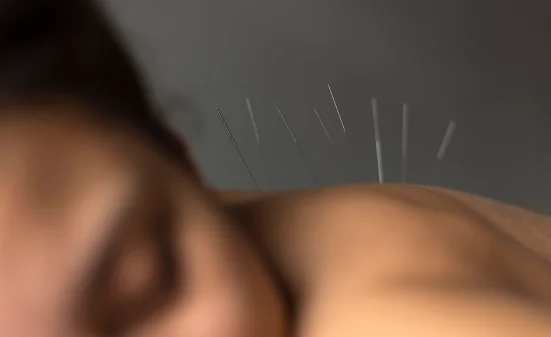 Traditional Acupuncture School teaches that Qi travels through the acupuncture meridians and channels, those movements are linear. There is another type of connection that is not linear. This nonlinear connection between two or more distant locations is an instantaneous consciousness connection called a morphic resonance connection. With the activation of any of the New Encoding Patterns, a spin point activity is initiated at each acupuncture site that is needled. The collective energy of spin point activities created by the correct activation of any New Encoding Patterns will, in turn, create a Spin Field around the client. Consciousness is contained within all fields.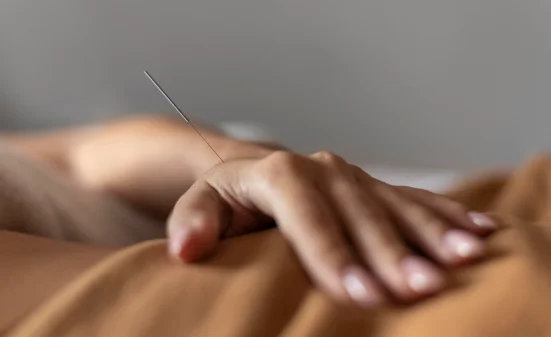 A Spin Field has much greater intensity with higher, lighter frequency than the frequencies created by more traditional acupuncture treatments. A Spin Field inherently has various tetrahedral geometrically formed fields that create an overall frequency that allows the individual, who is in alignment with this frequency, an opportunity to quickly accelerate into a higher plane of consciousness. This possibility may occur when two criteria are met while the client is receiving an Esoteric Acupuncture treatment. The recipient of Esoteric Acupuncture treatment must be able to quiet his or her chattering mind and become very Still. The key for moving into the higher consciousness planes requires that both the practitioner and the recipient of the treatment are actively engaging in some level of inner plane work such as: meditation, breathing exercises, Qi Gong or other inner, calming, centering work.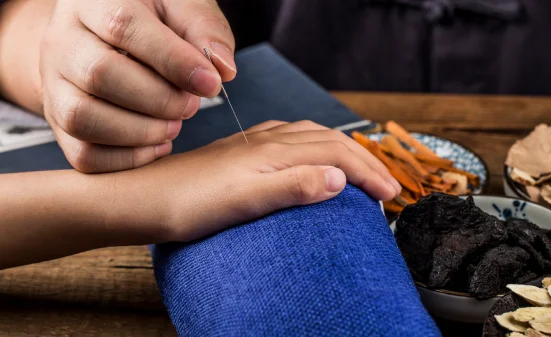 New Encoding Patterns and Chakra Balancing Patterns are made up of various interconnecting triangles and intersecting triangles. Triangles are the signature of tetrahedrons and tetrahedral geometry. After needles are inserted on the posterior side with proper sequencing, the client will be instructed to visualize the triangular connections between the points. Triangles with the apex pointing upward represent fire, the heart frequencies and love. Triangles with apex pointing downward represent water, the kidneys and fear. When the two opposing triangles are layered one on top of the other, a two-dimensional six-pointed star is formed. These mental visualization connections are exercises for the abstract mind and allow the client an opportunity to more readily move into their Inner, Higher, Spiritual Heart Center.
This process may then allow the client to transition into a tetrahedral geometrical spin field while the acupuncture needles are still inserted and also allows the client an opportunity to access information encoded in his or her Inner Key Codes. In the New Encoding Patterns are designed to shift the client into a tetrahedral spin field. It is while in a tetrahedral geometric spin field consciousness that the client will be given the opportunity to work with a more expanded form of energy and expanded form of consciousness. The visual triangular connections within the New Encoding Patterns create a stronger, more centered energetic field than the field obtainable by more traditional acupuncture protocols. 
What conditions can you treat with Acupuncture at Pulse Acupuncture in Clifton?
The World Health Organization currently lists a variety of diseases, symptoms of diseases, or conditions that benefit through treatment from acupuncture. These include:
Neck
Upper back
Low back
Knee injuries
Arthritis
Elbow
Wrist pain
Sport injuries
Thoracic syndrome
Bursitis
Hormonal imbalance
PCOS
UTIs
Frequent urination
PMS
Infertility
Erectile Dysfunction
Miscarriage prevention
Nausea
Baby health
Stress
Anxiety
Depression
Trauma Healing
Insomnia
Acne
Eczema
Dermatitis
Psoriasis
Lichen Sclerosis
Herpes
First visit: (includes evaluation, cupping, onnetsu therapy, massage):
$145
Follow-up acupuncture visit (includes cupping, onnetsu therapy, massage)
$125
Cupping (without acupuncture)
$75
Onnetsu Therapy (without acupuncture) 15 min:
$60
Dome Fir-Light
(only for Clifton location)
$40/40min
$60/60min
First visit: evaluation, acupuncture, serum, moisturizing
cream, gua-sha fascial massage, Celluma Red Light Therapy:
$250


Esoteric Acupuncture - FAQ