Wet Cupping Clifton
Wet Cupping in Clifton, NJ
Wet Cupping therapy at Pulse Acupuncture Practice, at Clifton, NJ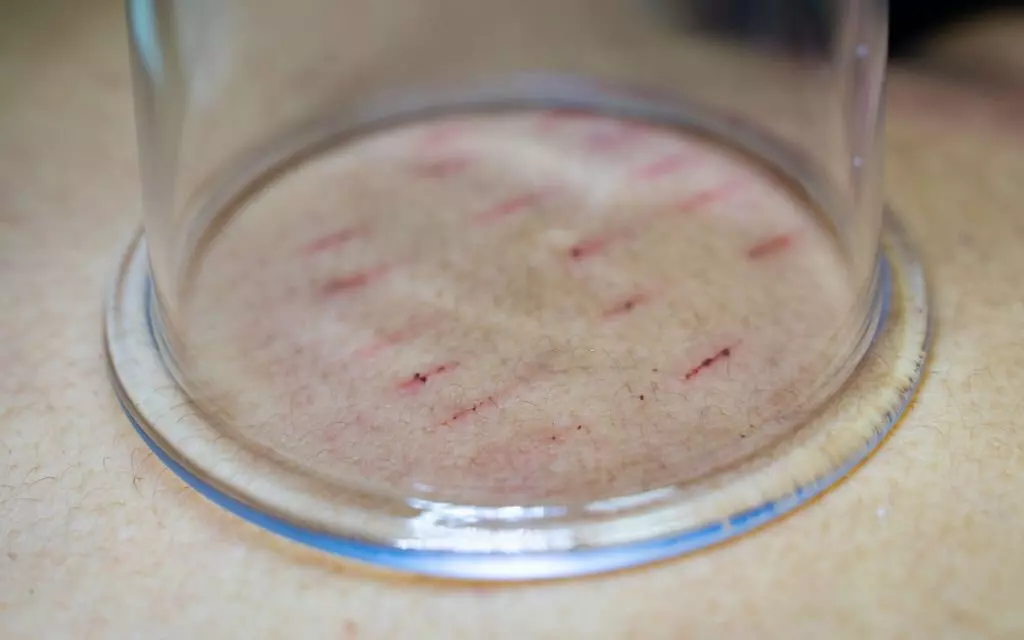 Wet cupping therapy, also known as hijama or vacuum cupping, has been an ancient method of organ and body detoxification through the release of the toxins from body tissue and organs. Being one of the oldest therapies in Traditional Chinese Medicine, wet cupping has been used for over 3,000 years. In addition, it is believed that cupping has also been practiced for thousands of years in the Middle Eastern, Egyptian, and Greek cultures, often prescribed for internal disease, pain relief, and menstrual imbalances. Though cupping has been practiced for thousands of years in ancient cultures, it only gained popularity in the United States over the past 20 years. As the benefits of wet cupping became more apparent to the public, many acupuncturists now started utilizing the ancient cupping techniques to achieve optimal health and help promote the flow of healthy energy (qi).
What is Wet Cupping in Clifton, NJ?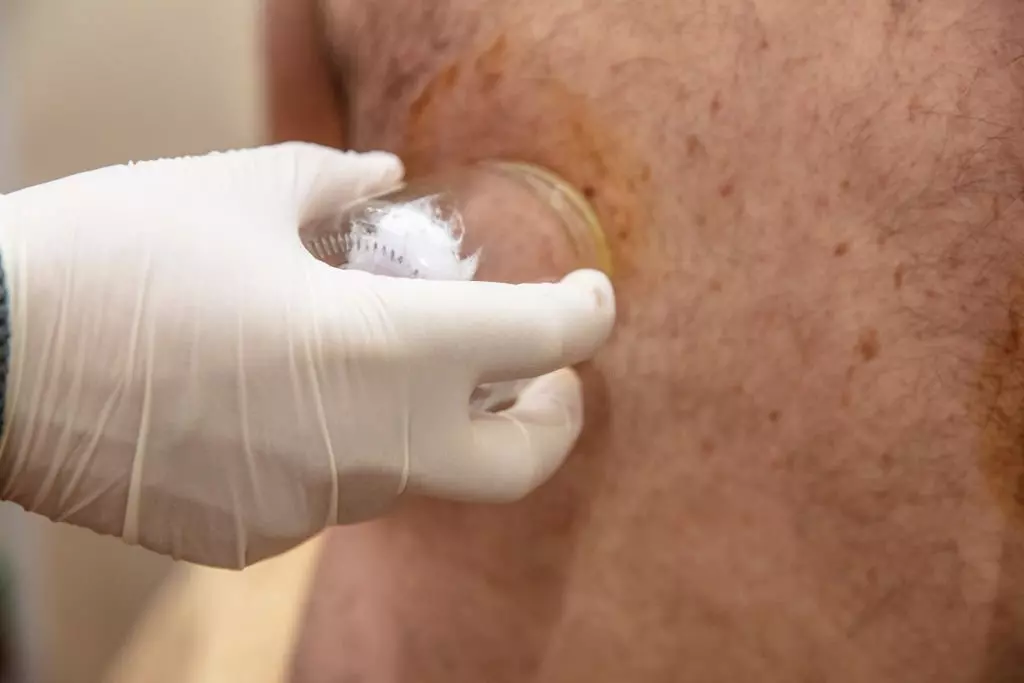 The purpose of wet cupping is to detox the body of the toxins in order to treat chronic pain and illness. Using suction cup therapy, the therapist puts cups on the skin, which causes the tissue beneath the cup to be drawn up and swell. The increased blood flow to the treated area draws toxins and impurities away from the organs and nearby tissues towards the surface for elimination. Through the use of acupuncture cupping, the skin is pricked at special energetic acupuncture points to let the stagnant blood out and to get rid of the pathogens and toxins weakening the body. Wet cupping therapy at Pulse Acupuncture offers wet cupping as a means to achieve a healthy balance within the body, treat chronic conditions, and relieve pain.
What does Wet Cupping Therapy do in Clifton, NJ?
Before starting the wet cupping sessions, it is important to inform yourself on how does cupping work first. By creating mild suction with the cup around the treated area, the therapist achieves an increased blood flow and draws toxins to the surface of the patient's skin. After that, tiny incisions with a single lancet, and a small amount of blood is then extracted by a second cup suction to release toxins for chronic and severe pains and conditions. The cupping therapy Clifton cost is usually considered more affordable than other treatment modalities, usually ranging on average between $30-$80 and varying heavily based on the patient's geographic location. Pulse Acupuncture in Clifton offers a cupping treatment for $75, or a 10 minute cupping included in the acupuncture treatment that will detox your body and leave you feeling balanced and grounded, while the wet cupping price is $120 per session.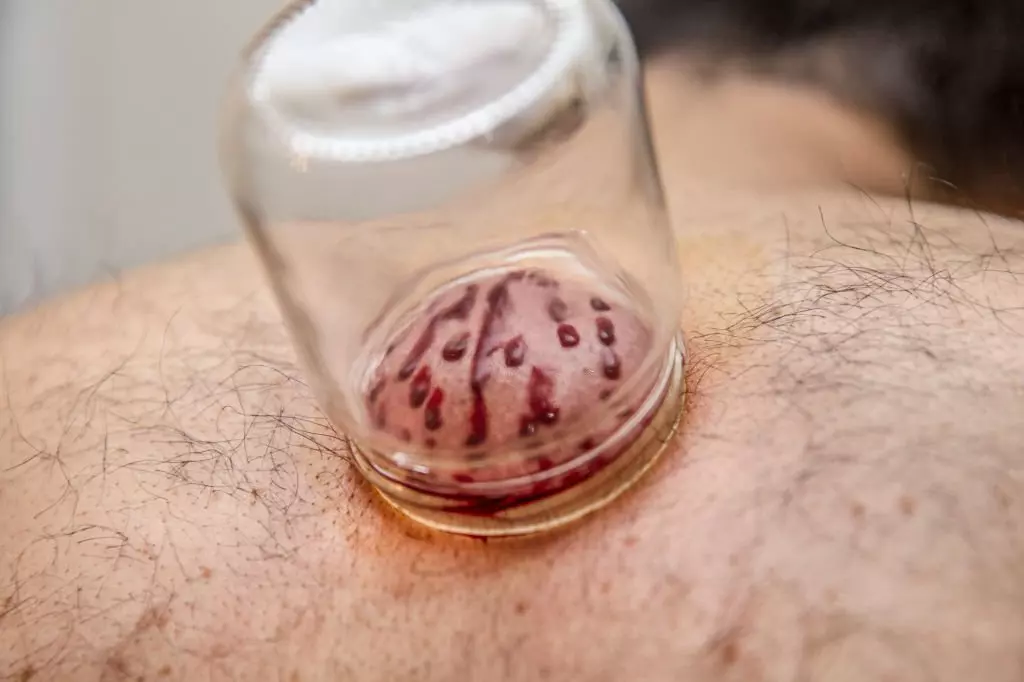 How often can you do Wet Cupping?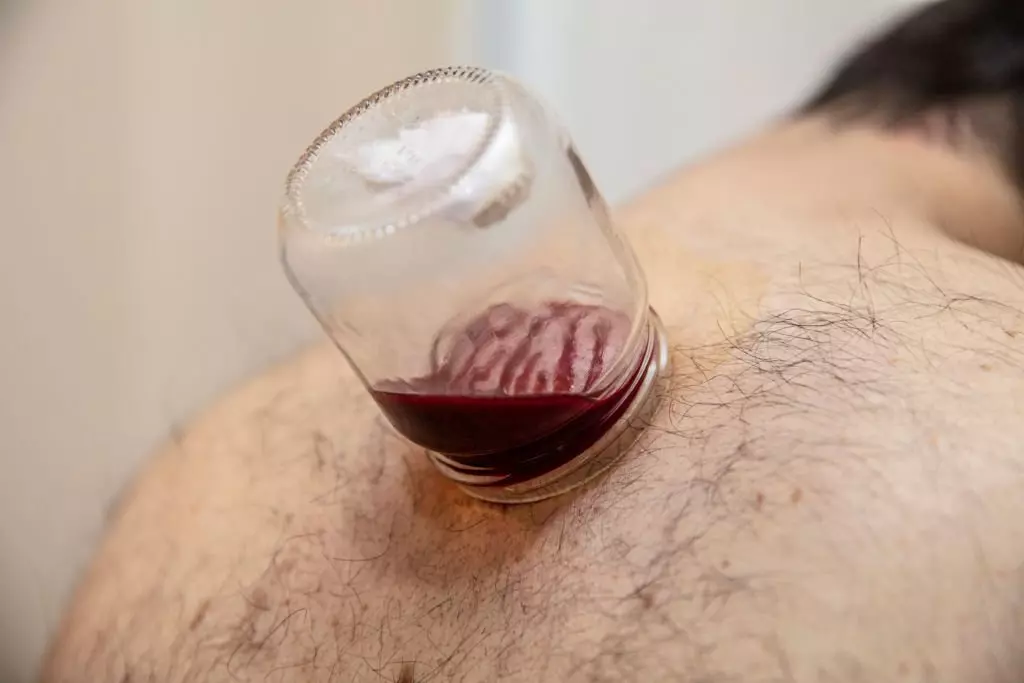 Though there is not a particular frequency that chinese wet cupping therapy has to be done, most practitioners recommend around 10 days between the cupping sessions to yield the optimal results. Wet cupping, or Hijama, is mentioned in some religions like Islam, that advise people to regularly get vacuum cupping done in order to prevent blood stagnation and keep yourself in good health.
The Benefits of Wet Cupping at Pulse Acupuncture
There are many benefits that the cupping treatment can lend to the patients, which include improved blood flow, relaxation, rejuvenation of body organs, strengthened immune system, and sensory nerves stimulation. In addition, other cupping benefits include treating acute painful conditions, high blood pressure, post flu symptoms, coughing, migraines, skin and reproductive problems. By removing the "old", stagnant blood, wet cupping allows for an improved blood circulation and the restoration of fluids. Cupping improves the patient's overall health by removing the energy blockages that are identified as barriers to the flow of healthy energy (qi), and benefits your joints, muscles, skin, the digestive system, blood, and the nervous system.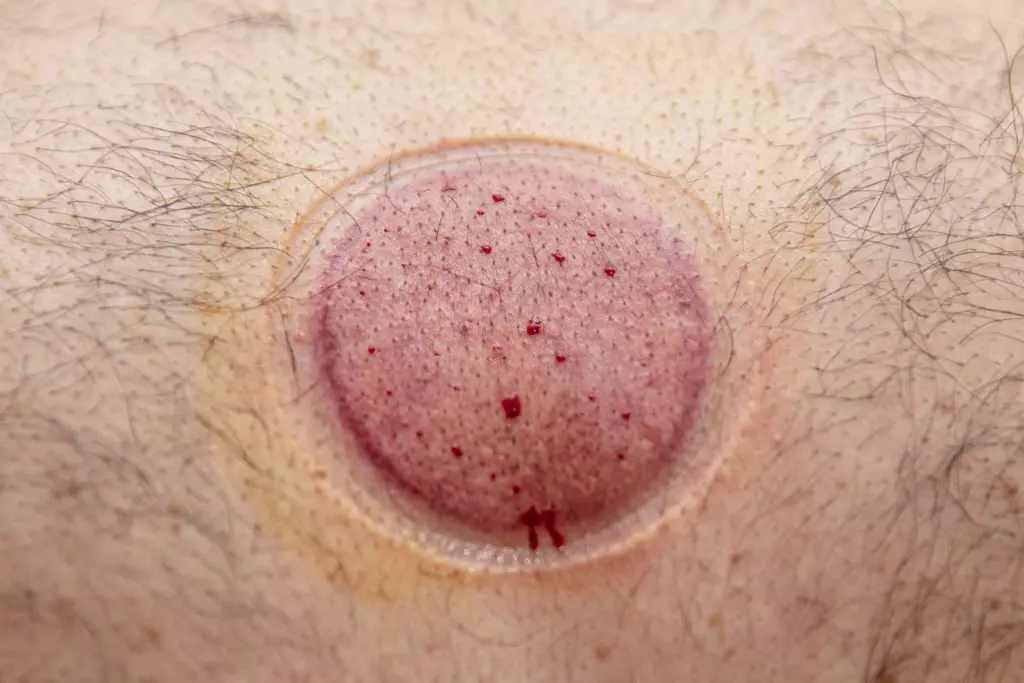 Side effects of Wet Cupping Therapy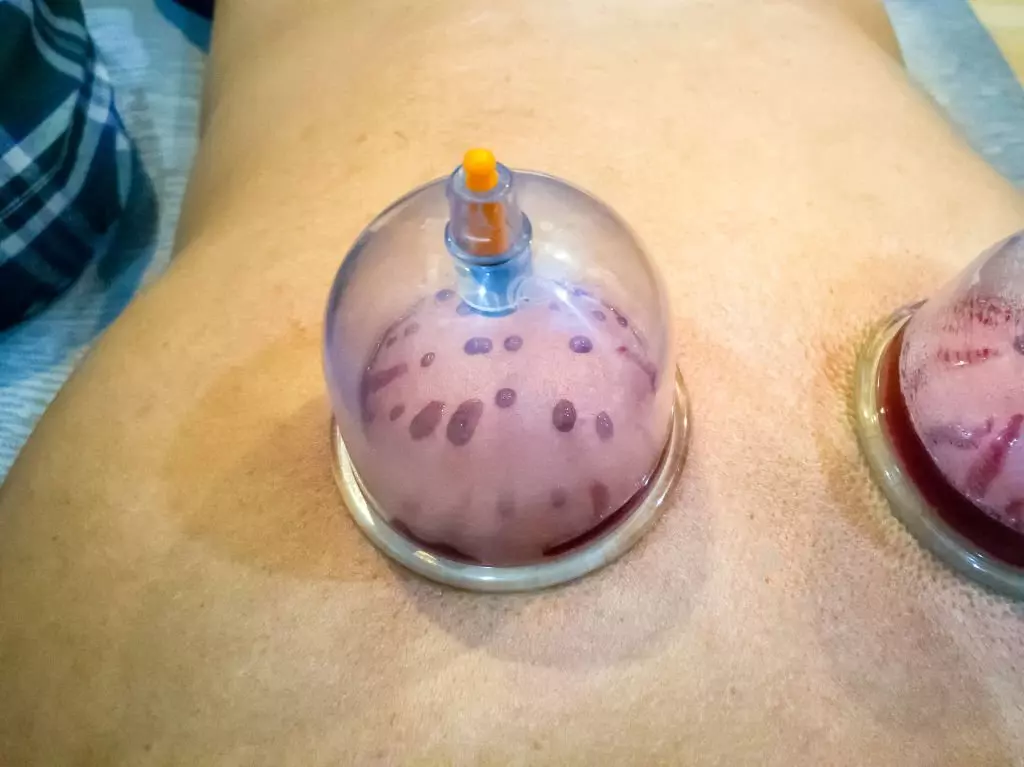 Cup therapy is considered an overall safe procedure, and most common side effects, like dizziness, nausea or sweating, will typically occur during or immediately after the treatment. Other more rare side effects include burns, an infection, scar formation, anemia, and headaches, but are usually considered preventable if the practitioner follows the correct methods for cleaning the skin and preventing an infection before and after the procedure. Even though researchers generally consider wet cupping to be a safe procedure, it is advised that patients taking blood thinners or those who have bleeding disorders abstain from the cupping treatment and consult their MD. In addition, those who struggle with excessive dry or cracked skin, open wounds or ulcers, bone fractures, a dislocated joint, severe anemia, muscle dystrophy, excessive swelling, abscesses, or patients that fear blood should stay away from this treatment.
Wet Cupping at Pulse Acupuncture in Clifton, NJ
Cupping procedure is generally performed by practitioners of traditional Chinese medicine. Marina Doktorman is a certified acupuncture and oriental medicine practitioner, who specializes in cupping, among other treatment modalities. As a wet cupping therapist, Marina Doktorman focuses on identifying the energy blockages within the body caused by blood stagnation, and by combining her knowledge of Chinese acupuncture with the wet cupping methods, creates an improved healthy energy flow (qi) within the patient's body. The cupping therapy price at Pulse Acupuncture in Williamsburg, New York, is $120 for the wet cupping session.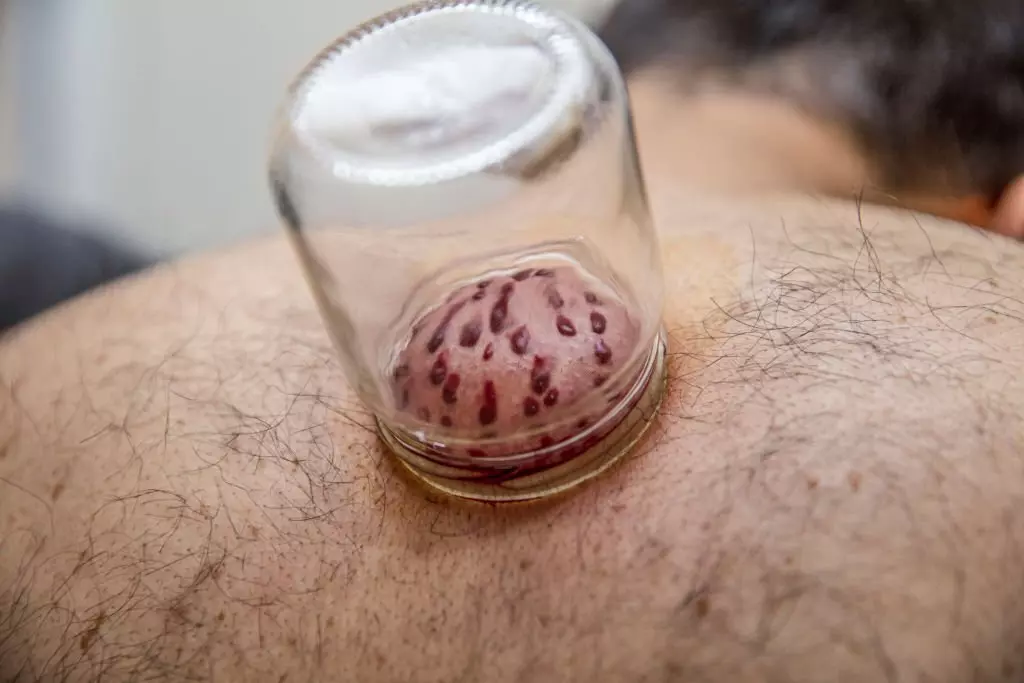 What conditions can you treat with Acupuncture at Pulse Acupuncture in Clifton, NJ?
The World Health Organization currently lists a variety of diseases, symptoms of diseases, or conditions that benefit through treatment from acupuncture. These include:
Neck
Upper back
Low back
Knee injuries
Arthritis
Elbow
Wrist pain
Sport injuries
Thoracic syndrome
Bursitis
Hormonal imbalance
PCOS
UTIs
Frequent urination
PMS
Infertility
Erectile Dysfunction
Miscarriage prevention
Nausea
Baby health
Stress
Anxiety
Depression
Trauma Healing
Insomnia
Acne
Eczema
Dermatitis
Psoriasis
Lichen Sclerosis
Herpes
First visit: (includes evaluation, cupping, onnetsu therapy, massage):
$145
Follow-up acupuncture visit (includes cupping, onnetsu therapy, massage)
$125
Cupping (without acupuncture)
$75
Onnetsu Therapy (without acupuncture) 15 min:
$60
Dome Fir-Light
(only for Clifton location)
$40/40min
$60/60min
First visit: evaluation, acupuncture, serum, moisturizing
cream, gua-sha fascial massage, Celluma Red Light Therapy:
$250


Wet Cupping Therapy in Clifton, NJ - FAQ