Chronic Pain
Acupuncture for Chronic Pain
Chronic pain is a complex and often debilitating condition that affects millions of individuals worldwide. It can have a profound impact on one's quality of life, but understanding its various aspects is the key to effective management.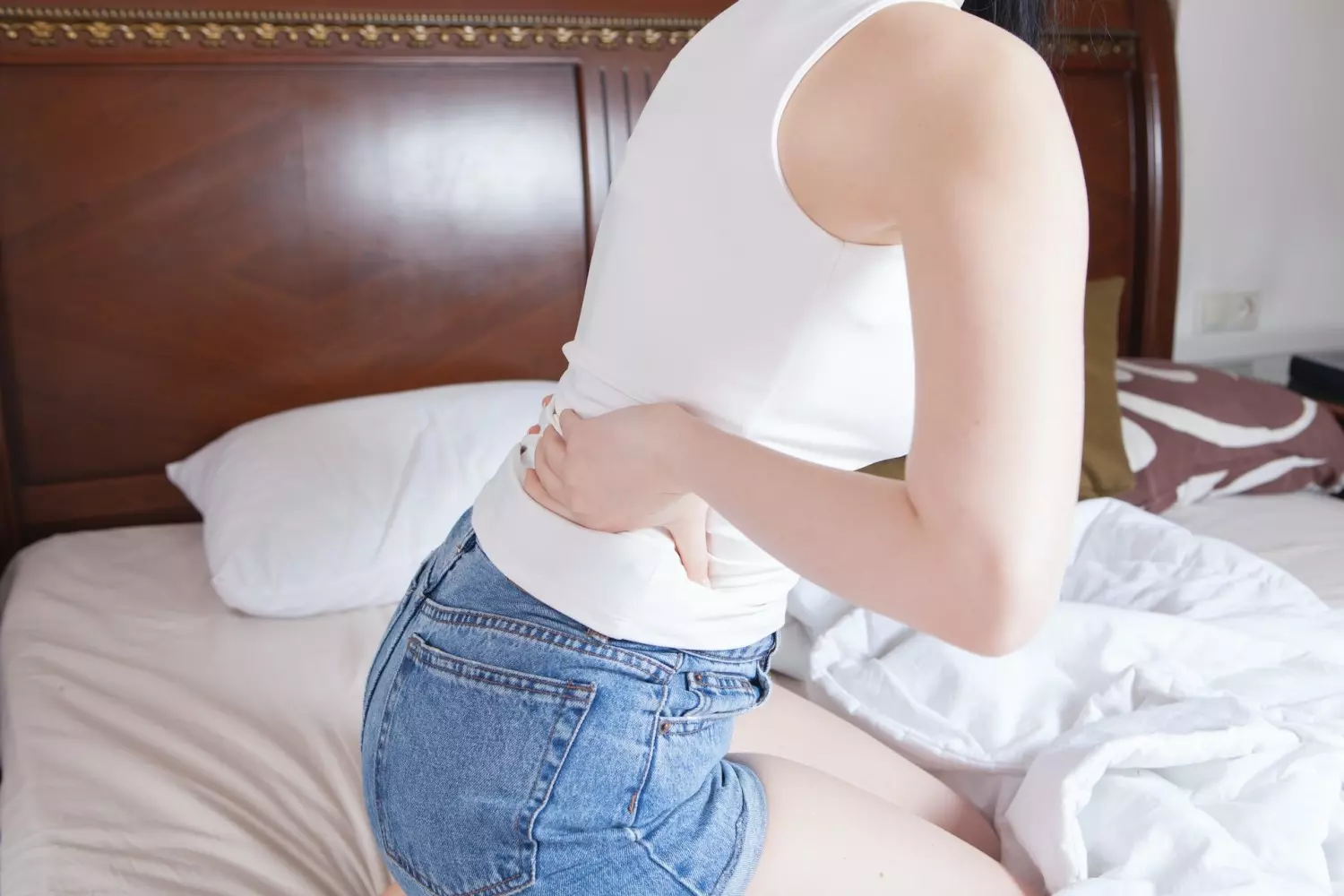 Chronic pain is a persistent and often debilitating condition characterized by prolonged discomfort or suffering, lasting beyond the expected period of healing or illness. Unlike acute pain, which typically results from an injury or illness and resolves as the body heals, chronic pain can persist for weeks, months, or even years. It may result from various underlying causes, including injury, disease, nerve damage, or inflammation.
Chronic pain can affect any part of the body and manifest in numerous ways, such as aching, burning, stabbing, or throbbing sensations. It not only takes a physical toll but can also impact emotional and psychological well-being, leading to anxiety, depression, and decreased quality of life.
Effective management of chronic pain often requires a multidisciplinary approach, involving healthcare professionals, medications, physical therapy, psychological support, lifestyle modifications, and holistic approaches tailored to the individual's specific needs and the underlying causes of their pain.
Where do People Have Chronic Pain?
Chronic pain can affect people in various parts of the body, significantly impacting their daily lives and overall well-being. Here is a list of common areas where people often experience chronic pain:
Chronic Back Pain. One of the most prevalent forms of chronic pain, it can affect the upper, middle, or lower back and may result from conditions like herniated discs, spinal stenosis, or muscle strains. Acupuncture for chronic back pain may be the help you are looking for.
Chronic Neck Pain. Neck pain is another common complaint, often arising from issues such as cervical disc degeneration, poor posture, or muscle tension. 
Chronic Joint Pain. This includes pain in the knees, hips, shoulders, and other joints and may be due to osteoarthritis, rheumatoid arthritis, or other degenerative joint conditions.
Chronic Headaches. Conditions like migraines, tension headaches, and cluster headaches can lead to recurring and persistent head pain.
Chronic Nerve Pain. Nerve-related conditions like sciatica or neuropathy can cause ongoing pain and discomfort.
Chronic Pelvic Pain. Conditions affecting the pelvic region, such as endometriosis or interstitial cystitis, can result in persistent pelvic pain.
Chronic Abdominal Pain. Gastrointestinal disorders like irritable bowel syndrome (IBS) or inflammatory bowel disease (IBD) can cause long-lasting abdominal pain.
Chronic Muscle Pain. Conditions like fibromyalgia can lead to widespread muscle pain and tenderness.
Chronic Facial Pain. Conditions like temporomandibular joint disorder (TMJ) can result in persistent facial pain and jaw discomfort.
These are just a few examples of where chronic pain can occur, and its causes and symptoms can vary widely. Effective management often involves a personalized approach tailored to the underlying condition and the individual's unique needs.
What Causes Chronic Pain?
Chronic pain can have various underlying causes, and its symptoms can vary significantly from person to person. Understanding the root of chronic pain causes is essential for effective chronic pain relief. Here are some common factors contributing to chronic pain:
Injury. A previous injury or trauma to a specific body part can lead to persistent pain, especially if not adequately treated or healed.
Medical Conditions. Chronic pain can result from various medical conditions such as arthritis, fibromyalgia, cancer, or nerve damage.
Inflammation. Ongoing inflammation in tissues or joints can trigger chronic pain symptoms.
Nerve Damage. Conditions like neuropathy or nerve compression can lead to persistent nerve-related pain.
Muscle Tension. Chronic muscle tension, often due to stress or poor posture, can result in lasting discomfort.
Psychological Factors. Emotional stress, depression, and anxiety can exacerbate or even cause chronic pain symptoms.
Autoimmune Disorders. Conditions like lupus or rheumatoid arthritis involve the immune system attacking the body's tissues, leading to chronic pain.
Surgery. In some cases, surgical procedures can lead to chronic pain, known as post-surgical pain.
Understanding the specific chronic pain causes is essential for developing an effective pain management plan tailored to the individual's needs and circumstances. Chronic pain relief often involves a multidisciplinary approach, combining medical, physical, and psychological interventions.
If you are worried about a chronic pain, make an appointment with us!
Does Acupuncture Work for Chronic Pain?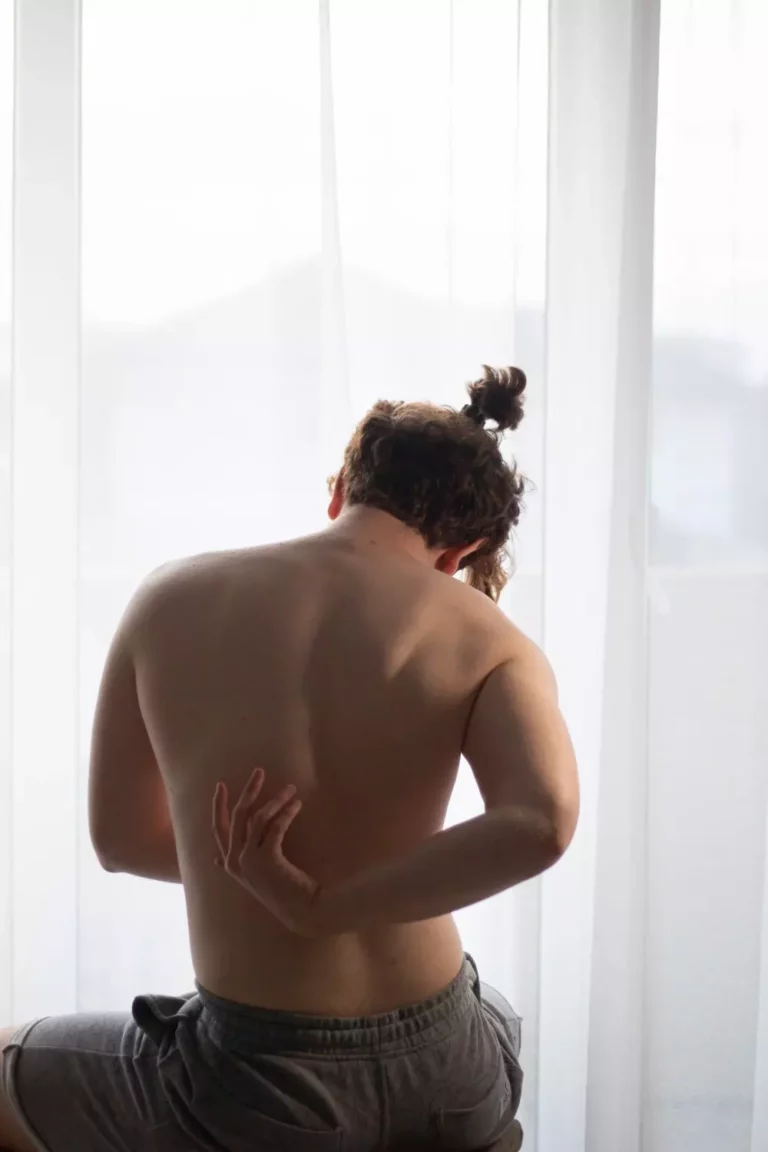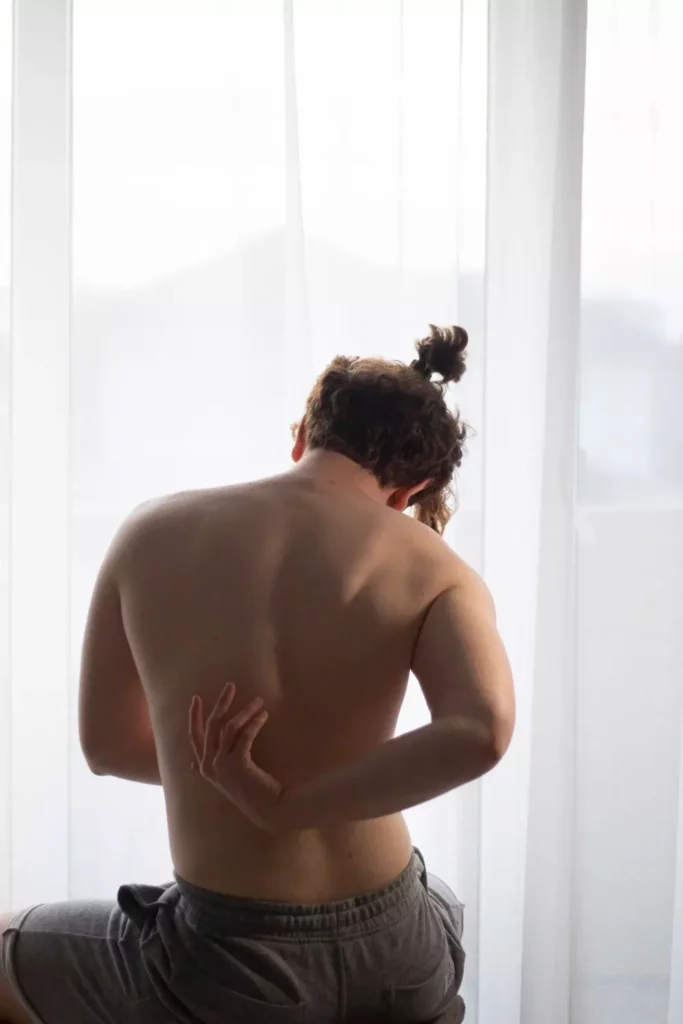 Acupuncture for chronic pain management has gained recognition as a complementary therapy to alleviate symptoms and improve overall well-being. While individual responses vary, many people find relief through chronic pain acupuncture. How does acupuncture work to relieve pain? Here's how it may work:
Pain Relief. Acupuncture involves the insertion of thin needles into specific points on the body, stimulating nerves and triggering the release of endorphins, the body's natural painkillers. This can provide relief for chronic pain symptoms.
Inflammation Reduction. Acupuncture for pain management may help reduce inflammation in affected areas, which is often a contributing factor in chronic pain conditions.
Improved Blood Flow. By enhancing blood circulation to the affected areas, acupuncture can promote healing and alleviate discomfort.
Muscle Relaxation. Chronic pain, especially in the back and neck, can involve muscle tension. Acupuncture can help relax tensed muscles, reducing pain.
Stress Reduction. Stress exacerbates chronic pain, and acupuncture sessions can promote relaxation and reduce stress levels, improving overall pain management.
While acupuncture for chronic pain can be an effective complementary therapy, it's essential to consult with a healthcare professional as well as with a licensed acupuncture practitioner to develop a comprehensive chronic pain treatment plan tailored to individual needs and get all the acupuncture benefits for pain management. For some individuals, it may be a valuable component of a multidisciplinary approach to chronic pain management.
Relieve Chronic Pain With Acupuncture at Pulse Acupuncture
At Pulse Acupuncture, we specialize in providing natural chronic pain relief. Our experienced practitioner is committed to treating chronic pain, leading the way to chronic pain recovery. Acupuncture for fibromyalgia and various other chronic pain conditions is a cornerstone of our comprehensive approach.
Our treatments for chronic pain are designed to target the root causes, offering not only relief but also long-term benefits. Acupuncture for pain is a proven therapy, promoting relaxation, reducing inflammation, and improving overall well-being.
We understand that chronic pain can significantly impact your daily life, and we strive to provide effective solutions that go beyond traditional approaches. Our acupuncture center offers a supportive and holistic environment where your unique needs are addressed, helping you on the path to natural chronic pain relief and improved quality of life.
If you're seeking treatments for chronic pain, Pulse Acupuncture is here to support your journey toward lasting relief and recovery.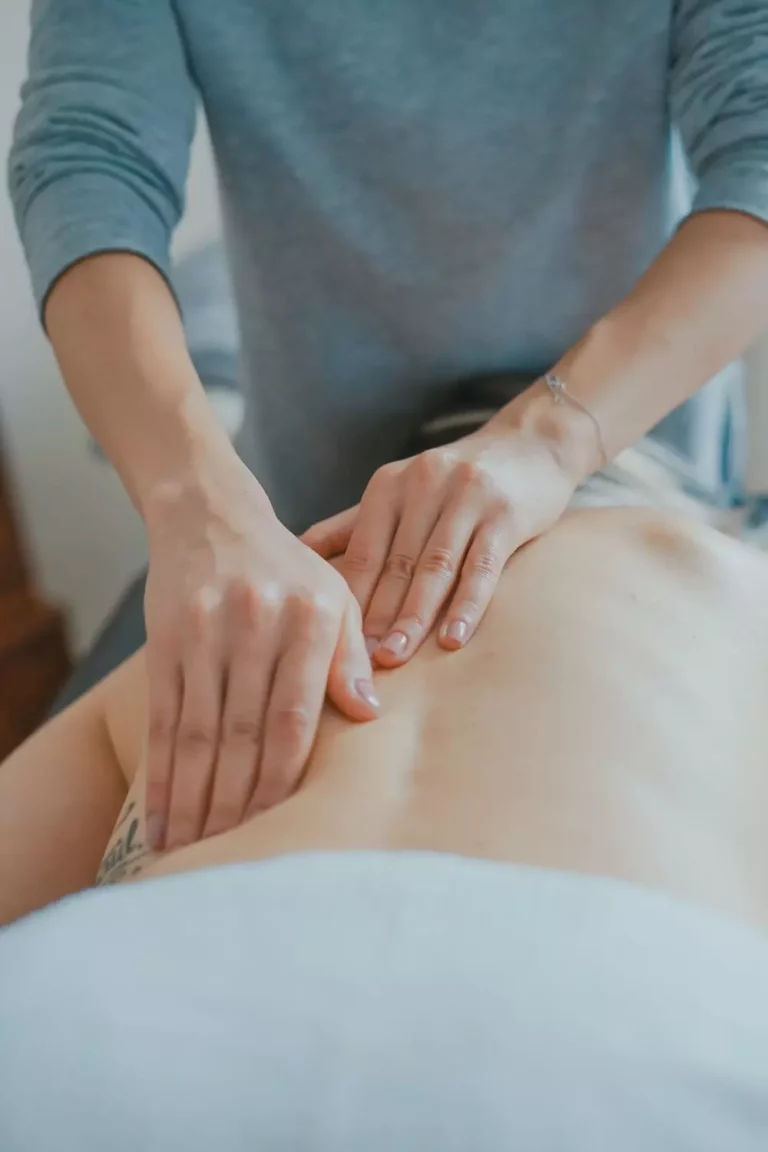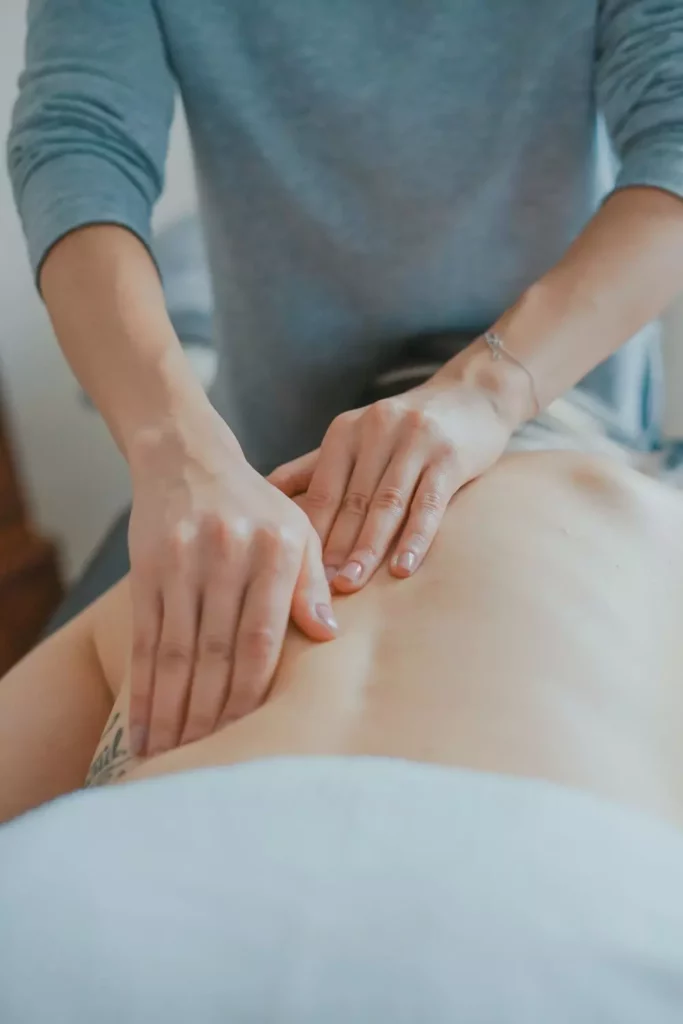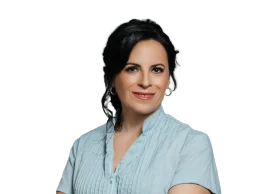 Marina Doktorman, M.S., L.Ac., is an experienced acupuncturist who obtained her Masters of Acupuncture from the Tri-State College of Acupuncture in New York City in 2001. During her studies, she focused on Chinese Herbology, a branch of Traditional Chinese Medicine (TCM) that utilizes herbs to complement acupuncture treatments. Marina is licensed in both New York (NY) and New Jersey (NJ) and holds a Diplomate of Acupuncture from the National Certification Commission for Acupuncture and Oriental Medicine (NCCAOM), indicating her expertise in the field.

Marina Doktorman, L.Ac. has over 20 years of clinical experience.

At Pulse Acupuncture, we aim to cultivate a spa-like environment. 

All of our needles are of the highest quality for painless insertion. 
Patient Reviews in Brooklyn
Chronic Pain Acupuncture - FAQ
Acupuncture therapy at Pulse Acupuncture Practice, at Clifton, NJ and Williamsburg, Brooklyn, NYC offers unique combination of various cupuncture types for healing on all levels: emotional, spiritual and physical by integrating ancient wisdom of energy healing with modern acupuncture techniques.