Trigger Point Release
Trigger Point Release in Brooklyn, NYC
Trigger point release is a highly effective therapeutic technique that aims to identify and release trigger points, which are tight bands or nodules within the muscles. Trigger point release at Pulse Acupuncture, located in Brooklyn, NY, is an integral part of our comprehensive approach to pain management and musculoskeletal health. Through skilled and targeted treatments, Marina Doktorman and her team provide specialized care to address trigger points and promote optimal well-being.
What are Motor Points & Trigger Points?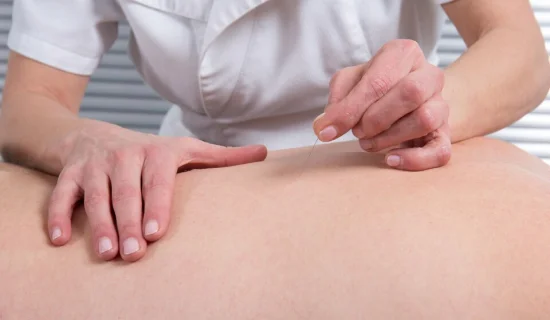 Motor points and trigger points are interconnected components of the musculoskeletal system. Trigger points are hypersensitive areas within the muscle fibers that can develop due to a variety of factors such as muscle overuse, trauma, stress, or poor posture. They can cause localized pain, muscle tightness, and restricted range of motion. Motor points, on the other hand, are specific locations where motor nerve fibers enter the muscle tissue. These points are targeted in certain therapeutic approaches, including facial acupuncture, to stimulate facial motor points and enhance their function.
How do Trigger Points and Motor Points release work?
Trigger point therapy focuses on identifying and applying targeted pressure to the trigger points, which helps alleviate pain, restore normal muscle function, and promote overall well-being. By applying pressure or using other therapeutic techniques such as dry needling, manual therapy, or stretching, the practitioner can effectively release the tension and tightness associated with trigger points. This allows the muscle fibers to relax, increases blood flow to the area, and promotes the healing process.
Motor points, when stimulated through therapeutic techniques like acupuncture, can activate specific muscles, improve their strength, and restore proper muscle coordination. By targeting motor points, practitioners can help individuals regain normal muscle function and improve their overall physical performance.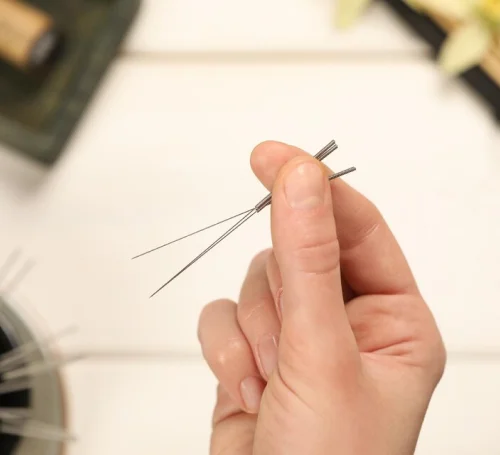 The Benefits of Trigger Point Release at Pulse Acupuncture
Trigger point pressure release therapy offers numerous benefits for individuals experiencing muscle pain and dysfunction. By releasing trigger points, this therapy helps reduce muscle tension, improve flexibility, and restore optimal muscle balance. It is particularly effective in addressing various musculoskeletal conditions, including tension headaches, temporomandibular joint (TMJ) disorder, fibromyalgia, sports-related injuries, and myofascial pain syndrome.
In addition to pain relief, trigger point release therapy enhances blood circulation and lymphatic flow. Improved circulation helps deliver oxygen and essential nutrients to the muscles, facilitating tissue healing and repair. By increasing lymphatic flow, this therapy also aids in the removal of metabolic waste products from the muscles, further promoting the healing process.
Trigger point release therapy can be utilized as a standalone treatment or as part of a comprehensive rehabilitation plan. It not only addresses the immediate pain and discomfort, but also helps identify and correct underlying imbalances in the musculoskeletal system, providing long-term relief and improved overall physical function.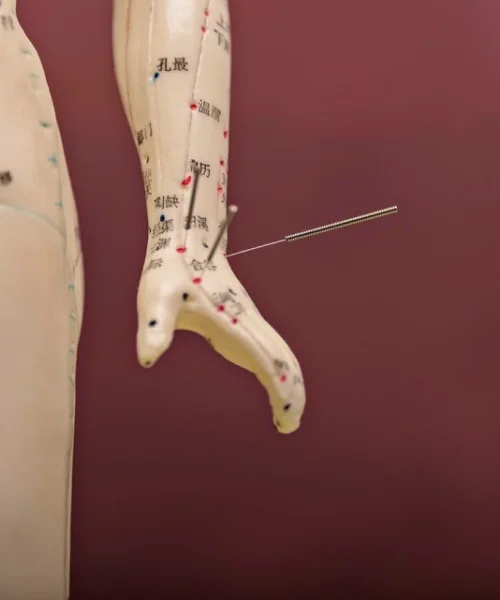 Trigger points and Motor points release in Williamsburg, Brooklyn
At Pulse Acupuncture, Marina Doktorman and her team offer expert trigger point release therapy alongside AcuNova acupuncture in Brooklyn, NY. With our extensive experience in musculoskeletal health and our comprehensive approach to pain management, we provide personalized trigger point and AcuNova treatments tailored to each patient's specific needs.
Trigger point release therapy at Pulse Acupuncture aims to not only alleviate pain but also promote long-term musculoskeletal health and overall well-being. By addressing trigger points and restoring muscle balance, Marina Doktorman and her team help patients achieve pain-free movement, enhanced physical performance, and improved quality of life.
In conclusion, trigger point release therapy offered at Pulse Acupuncture in Clifton, NJ, and Brooklyn, NY, is a highly effective approach to addressing muscle pain, dysfunction, and imbalances. Through the targeted release of trigger points and activation of motor points, this therapy facilitates pain relief, restores normal muscle function, and promotes optimal musculoskeletal health. With the expertise and personalized care provided by Marina Doktorman and her team at Pulse Acupuncture, individuals can experience the benefits of trigger point release therapy and regain control of their physical well-being.
What conditions can you treat with Acupuncture at Pulse Acupuncture in New York?
The World Health Organization currently lists a variety of diseases, symptoms of diseases, or conditions that benefit through treatment from acupuncture. These include:
Neck
Upper back
Low back
Knee injuries
Arthritis
Elbow
Wrist pain
Sport injuries
Thoracic syndrome
Bursitis
Hormonal imbalance
PCOS
UTIs
Frequent urination
PMS
Infertility
Erectile Dysfunction
Miscarriage prevention
Nausea
Baby health
Stress
Anxiety
Depression
Trauma Healing
Insomnia
Acne
Eczema
Dermatitis
Psoriasis
Lichen Sclerosis
Herpes
First visit acupuncture treatment
(includes evaluation, cupping, onnetsu therapy, massage):
$185
Follow-up acupuncture visit (includes cupping, onnetsu therapy, massage)
$165
Cupping (without acupuncture)
$75
Onnetsu Therapy (without acupuncture) 15 min:
$60
First visit: evaluation, acupuncture, serum, moisturizing
cream, gua-sha fascial massage, Celluma Red Light Therapy:
$250


Trigger points and Motor points Release Testimonials in Brooklyn, NY
Trigger Point Release in Brooklyn, NY - FAQ