Moxibustion Clifton
Moxibustion in Clifton, NJ
Moxibustion at Pulse Acupuncture Practice, at Clifton, NJ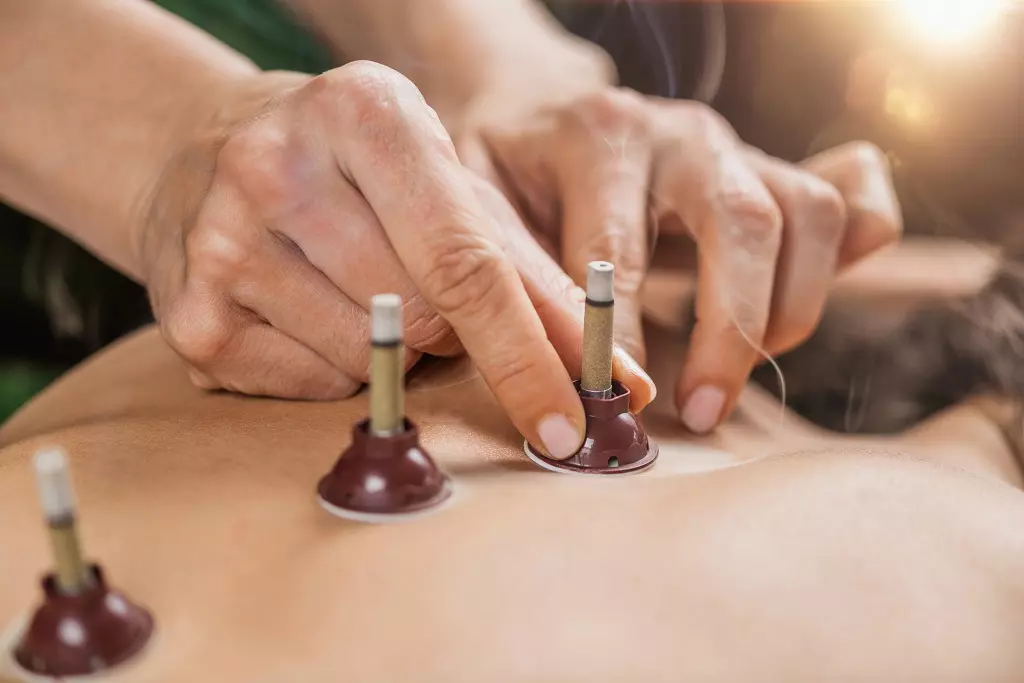 Moxibustion, also known as "moxa treatment," is a traditional Chinese therapy offered at Pulse Acupuncture in Clifton, NJ. With its roots dating back thousands of years, moxibustion has been an integral part of Chinese medicine and is now gaining popularity in Western countries. Moxibustion in Pulse Acupuncture, located in the vibrant neighborhood of Clifton, NJ, offers moxibustion as part of their comprehensive acupuncture and holistic health services.
What is Moxibustion in Clifton, NJ?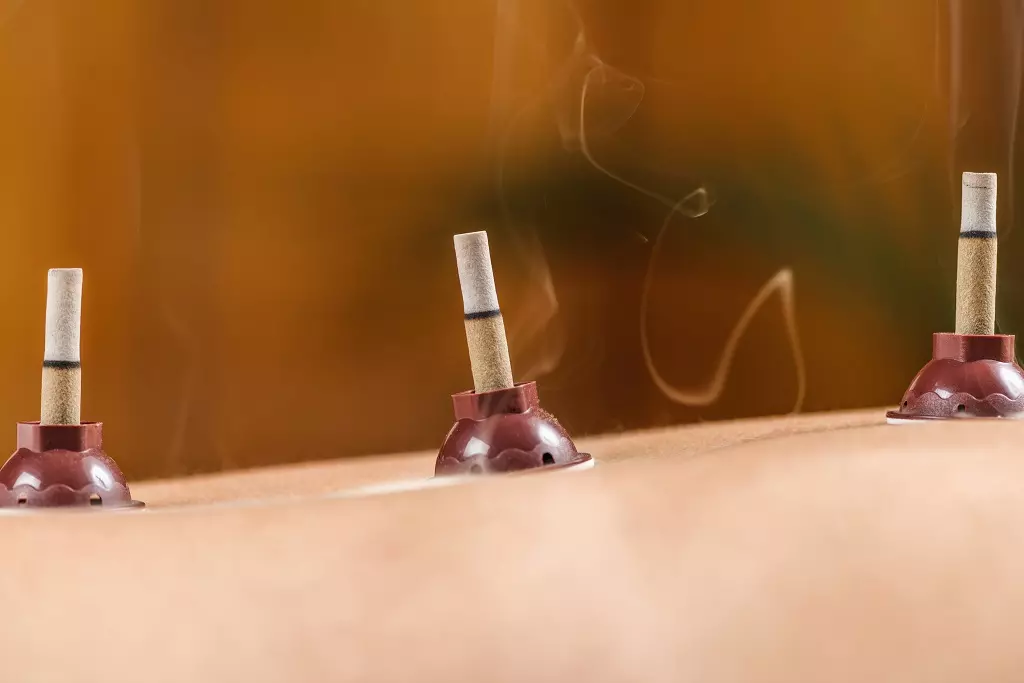 Moxibustion therapy is a form of complementary medicine practiced in Clifton, NJ. It involves the burning of moxa, a dried herb derived from the mugwort plant, to facilitate healing and promote wellness. Moxa can be compressed into small cones or rolled into sticks, which are then ignited and held close to the body or placed on acupuncture points. The gentle heat generated by moxibustion penetrates deep into the body, stimulating circulation and balancing the flow of energy, known as Qi, through the body's meridian pathways.
How does Moxibustion work?
Moxibustion benefits are derived from the therapeutic properties of mugwort to enhance the effects of acupuncture. When applied to specific acupuncture points or areas of the body, moxa acupuncture stimulates the flow of Qi, activates blood circulation, and promotes the body's innate healing response. The heat generated during moxibustion therapy penetrates deeply into the muscles and tissues, providing soothing warmth and relaxation. This process helps to alleviate pain, reduce inflammation, and promote overall well-being.
Moxibustion can be performed in different ways, including direct and indirect methods. In direct moxibustion, a small cone of moxa is placed directly on the skin and burned until it generates heat. Indirect moxibustion involves placing the moxa on top of an acupuncture needle or held above the skin without making direct contact. Both methods offer therapeutic benefits and are chosen based on the patient's condition and preferences.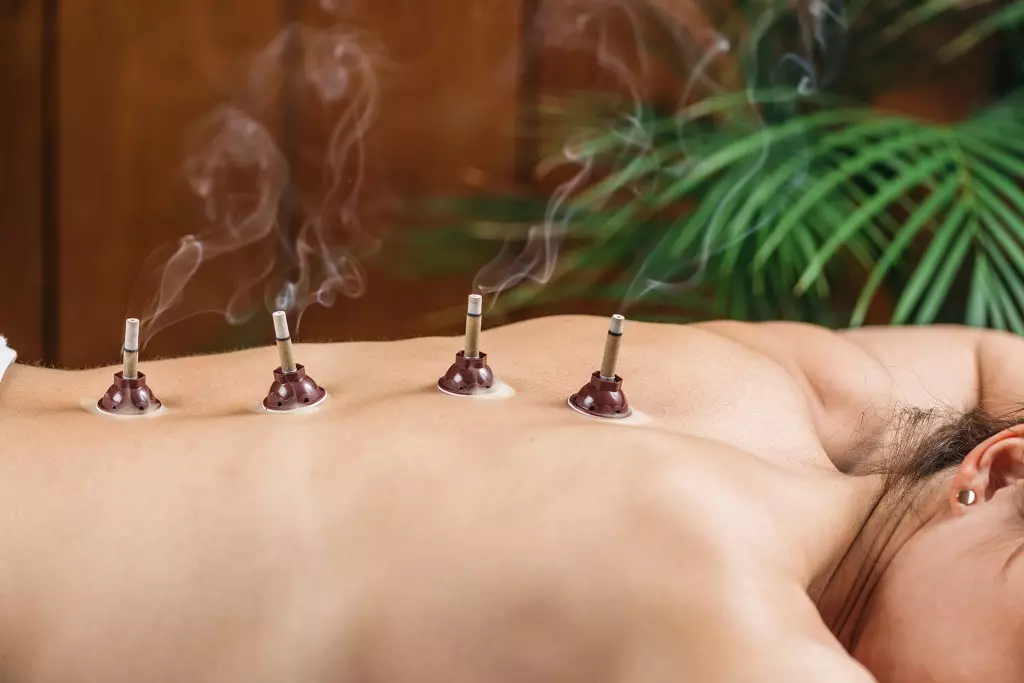 When is Moxibustion used?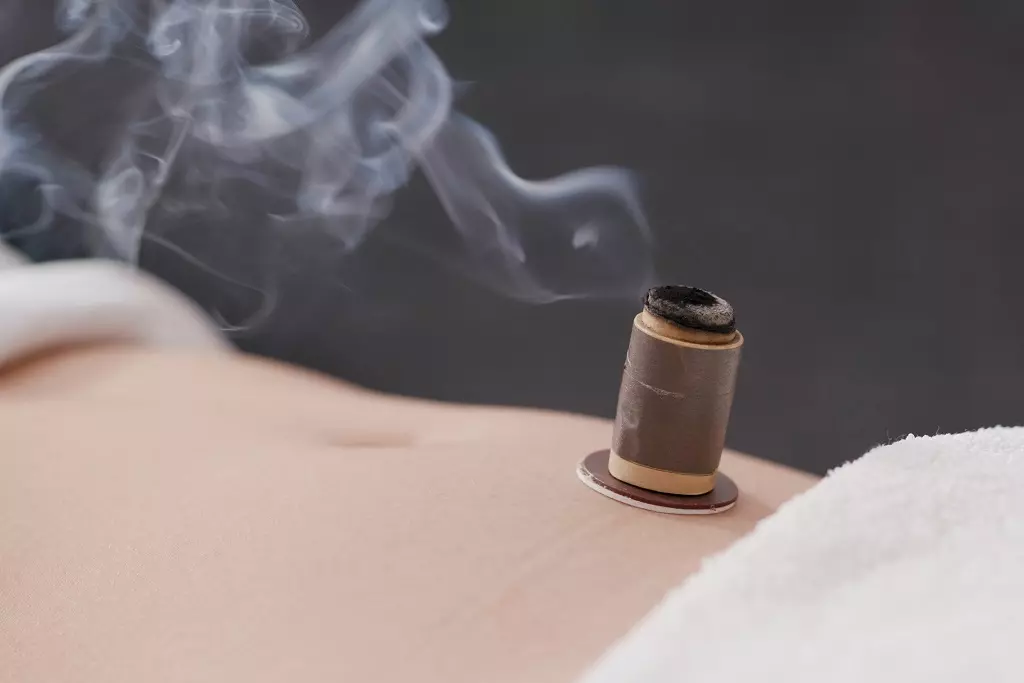 Moxibustion acupuncture is used to address a wide range of conditions and symptoms. It is often employed to alleviate pain, reduce inflammation, and promote healing in musculoskeletal disorders, such as arthritis, back pain, and joint stiffness. Moxibustion is also utilized in women's health to regulate menstrual cycles, relieve menstrual pain, and support fertility. In addition, moxibustion is known to enhance the immune system, improve digestion, alleviate fatigue, and promote relaxation and stress reduction.
One of the most common tools used in moxibustion therapy is the moxa stick. These sticks are made by tightly rolling layers of processed mugwort into a cylinder shape. When ignited, they produce a steady and controlled heat that is directed towards specific points on the body. Moxa sticks allow for precise and targeted stimulation of acupuncture points and meridians, making them a popular choice in moxibustion treatments.
Benefits of Moxibustion at Pulse Acupuncture
Moxibustion offers several benefits for individuals seeking holistic healthcare options. One of the primary moxibustion benefits is its ability to promote healing and balance within the body. By stimulating the flow of Qi and blood, moxibustion supports the body's natural healing processes and enhances overall well-being. The deep penetrating heat of moxibustion can alleviate pain, reduce muscle tension, and improve flexibility.
In addition to pain management, moxibustion is believed to have positive effects on the immune system. It strengthens the body's defenses, making it more resistant to illnesses and infections. Moxibustion can also improve digestion by regulating gastrointestinal functions and promoting a healthy gut. It is known to be beneficial for conditions such as irritable bowel syndrome (IBS) and indigestion.
Furthermore, moxibustion has shown promising results in addressing gynecological issues. It is commonly used to regulate menstrual cycles, alleviate menstrual pain, and support fertility. By restoring the balance of energy in the reproductive system, moxibustion can enhance the chances of conception and improve overall reproductive health.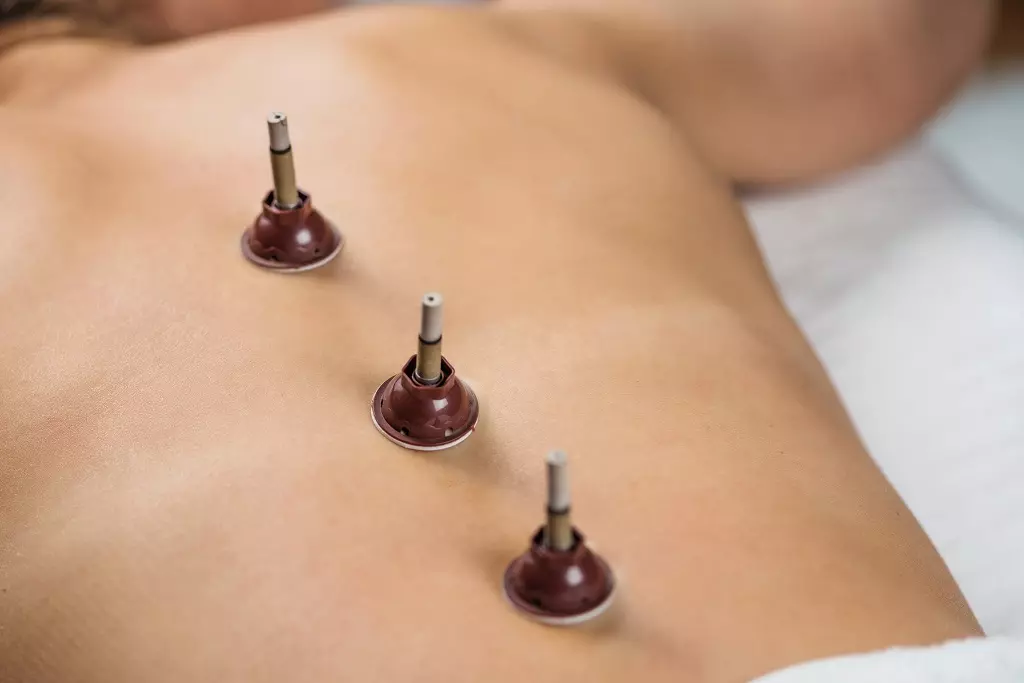 Moxibustion Therapy at Pulse Acupuncture in Clifton, NJ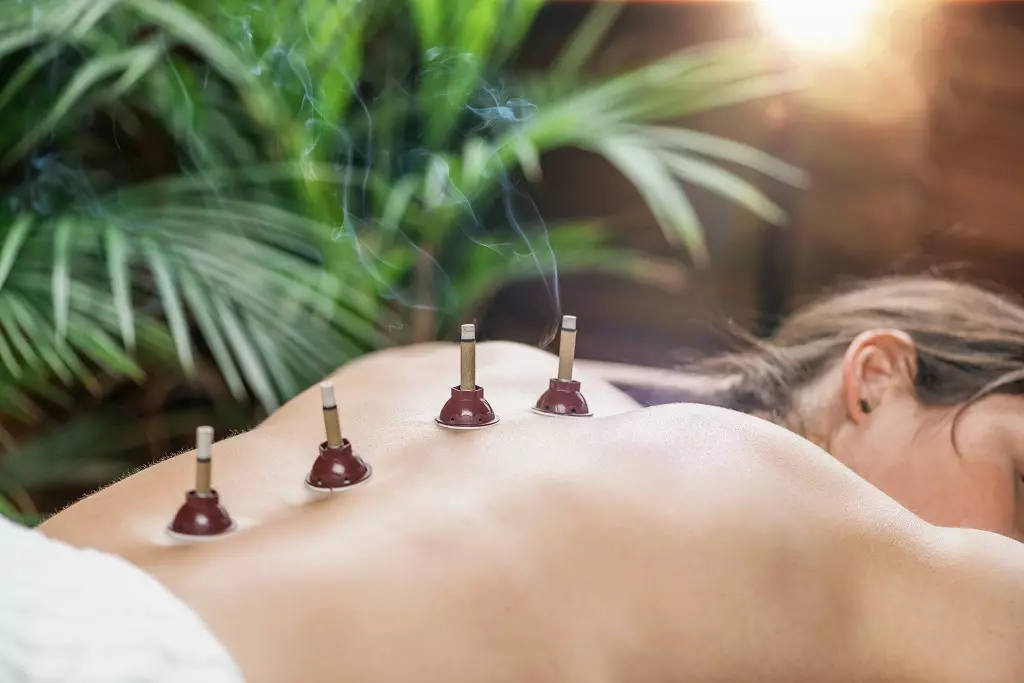 At Pulse Acupuncture in Clifton, NJ, moxibustion therapy is offered as part of the comprehensive approach to Chinese acupuncture and moxibustion. Our experienced practitioners are skilled in utilizing moxibustion techniques to complement acupuncture treatments and provide optimal health outcomes for their patients.
During a moxibustion session at Pulse Acupuncture, the practitioner will carefully assess the patient's individual needs and determine the appropriate moxibustion technique and duration. Moxa therapy can be performed alongside acupuncture or as a standalone treatment, depending on the specific health concerns and goals of the patient.
The soothing warmth and therapeutic effects of moxibustion can create a deeply relaxing experience for patients. Many individuals find moxibustion sessions to be a rejuvenating and calming experience, allowing them to release tension, reduce stress, and restore balance to both the body and mind.
In conclusion, moxibustion therapy, a traditional Chinese treatment involving the burning of moxa on or near acupuncture points, is a valuable modality offered at Pulse Acupuncture in Clifton, NJ. Alongside moxibustion, the clinic also incorporates red light therapy in Clifton, which is known for its rejuvenating properties and ability to promote healing. With its ability to stimulate healing, reduce pain, and promote overall well-being, moxibustion is a beneficial addition to the array of holistic health services available at Pulse Acupuncture in Clifton, NJ. Whether used as a standalone treatment or in conjunction with acupuncture, moxibustion offers a natural and time-honored approach to achieving optimal health and vitality.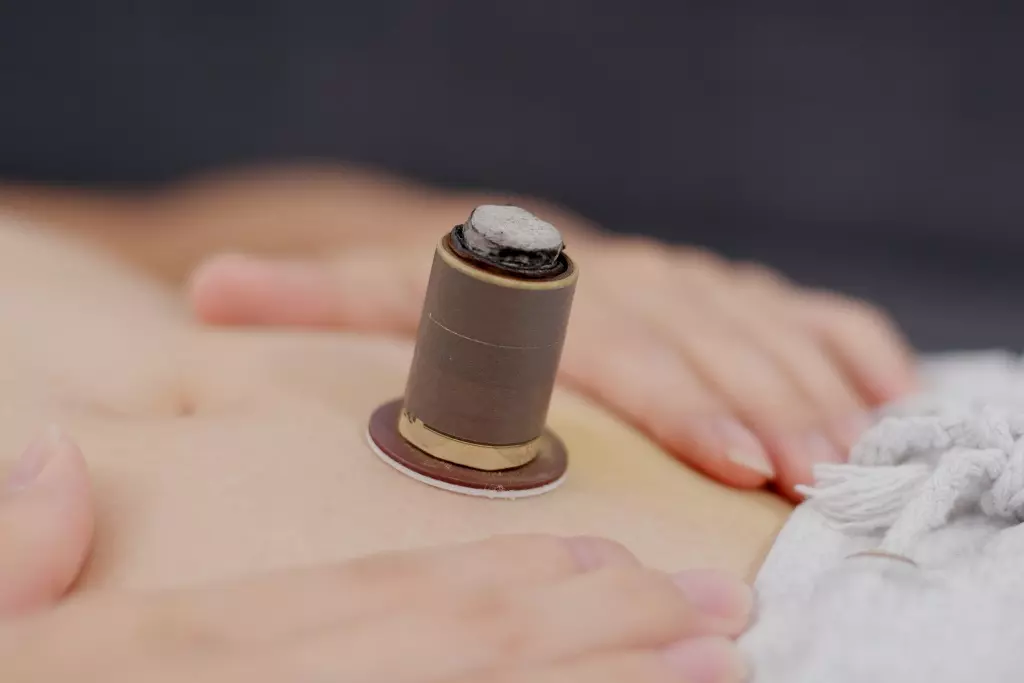 What conditions can you treat with Acupuncture at Pulse Acupuncture in Clifton, NJ?
The World Health Organization currently lists a variety of diseases, symptoms of diseases, or conditions that benefit through treatment from acupuncture. These include:
Neck
Upper back
Low back
Knee injuries
Arthritis
Elbow
Wrist pain
Sport injuries
Thoracic syndrome
Bursitis
Hormonal imbalance
PCOS
UTIs
Frequent urination
PMS
Infertility
Erectile Dysfunction
Miscarriage prevention
Nausea
Baby health
Stress
Anxiety
Depression
Trauma Healing
Insomnia
Acne
Eczema
Dermatitis
Psoriasis
Lichen Sclerosis
Herpes
First visit: (includes evaluation, cupping, onnetsu therapy, massage):
$145
Follow-up acupuncture visit (includes cupping, onnetsu therapy, massage)
$125
Cupping (without acupuncture)
$75
Onnetsu Therapy (without acupuncture) 15 min:
$60
Dome Fir-Light
(only for Clifton location)
$40/40min
$60/60min
First visit: evaluation, acupuncture, serum, moisturizing
cream, gua-sha fascial massage, Celluma Red Light Therapy:
$250


Moxibustion in Clifton, NJ - FAQ