Allergies
Acupuncture for Allergies
In today's world, an increasing number of individuals are grappling with a diverse range of allergic reactions that span from mild nuisances to severe and life-threatening conditions. What if traditional medication doesn't help? Or you're simply looking for something to help you beyond that? Is there any way to get help? The answer to this question may be the acupuncture, among others, with some notable and unique benefits.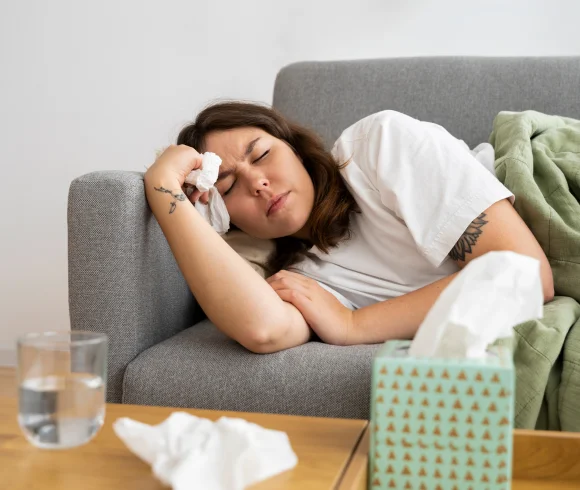 Allergies are the body's overzealous reactions to substances that are usually harmless, known as allergens. These can range from pollen and dust to certain foods and insect stings. One well-known type is seasonal allergies, triggered by pollen during specific times of the year, causing sneezing, congestion, and itchy eyes. These reactions occur when the immune system mistakenly identifies an allergen as a threat and produces antibodies, leading to symptoms.
In the quest for relief, many individuals seek natural approaches to manage allergies. Natural allergy relief methods often involve lifestyle adjustments, such as keeping windows closed during high pollen seasons and using air purifiers. Consuming local honey is thought to help build tolerance to pollen. However, it's important to consult a healthcare professional for proper guidance and treatment, especially for severe allergies.
What are Allergy Symptoms?
Allergy symptoms can manifest in a variety of ways, causing discomfort and disrupting daily life. Common allergies symptoms include:
Sneezing and Runny Nose. Allergies often trigger frequent sneezing and a runny or stuffy nose, known as allergic rhinitis.
Itchy, Watery Eyes. Eyes can become itchy, red, and watery due to the release of histamines in response to allergens.
Skin Reactions. Allergic reactions might lead to skin issues like hives, itching, or eczema.
Coughing and Wheezing. Allergies can exacerbate respiratory conditions, leading to coughing and wheezing, particularly in individuals with asthma.
Fatigue. Allergic reactions can cause fatigue due to the immune system's heightened activity.
Headache. Some individuals experience headaches as a result of sinus congestion and pressure caused by allergies.
Throat Irritation. An itchy or sore throat might accompany other allergy symptoms, especially during pollen-heavy seasons.
Recognizing these signs of allergies is crucial in seeking appropriate management strategies, which might include avoiding allergens, medications, or consulting a healthcare professional for personalized advice.
Allergies are triggered when the immune system responds overly vigorously to typically harmless substances, considering them threats. Common causes of allergies include:
Pollen. Pollen from trees, grasses, and weeds can lead to seasonal allergies, often referred to as hay fever.
Dust Mites. Microscopic insects found in household dust can trigger allergic reactions, especially in bedding and upholstery.
Pet Dander. Proteins in a pet's skin cells, urine, and saliva can provoke allergic responses in sensitive individuals.
Mold. Indoor and outdoor molds release spores that can cause allergic reactions, especially in humid environments.
Certain Foods. Allergic reactions to foods like nuts, eggs, milk, and shellfish are common and can range from mild to severe.
Insect Stings. Stings from bees, wasps, and other insects can trigger allergic reactions, sometimes leading to anaphylaxis.
Medications. Some individuals might be allergic to certain medications, leading to adverse reactions.
Latex. Latex allergy can occur in response to rubber products, causing skin irritation or more severe symptoms.
Understanding these allergy triggers helps individuals take preventive measures and manage their symptoms effectively. If severe allergies are suspected, consulting a healthcare professional is essential.
If you are worried about a allergies, make an appointment with us!
Acupuncture for Allergy Relief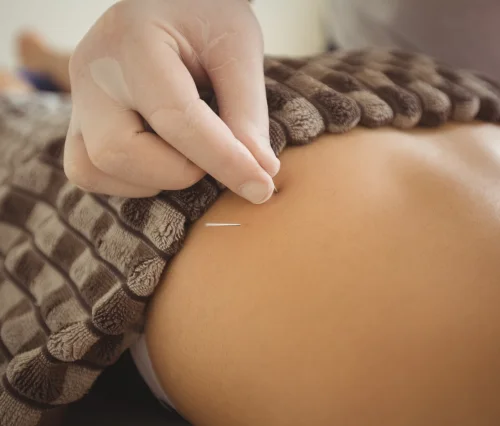 Acupuncture, an ancient Chinese healing practice, has gained attention as a potential method for allergy relief. By targeting specific acupuncture points for allergies, this technique aims to rebalance the body's energy flow, or Qi, and alleviate symptoms. Acupuncture for allergies often involves targeting points associated with the immune and respiratory systems, as well as those addressing stress and inflammation.
While some individuals report positive outcomes, scientific evidence on the effectiveness of acupuncture for allergies remains mixed. Some studies suggest that acupuncture might provide symptomatic relief, reducing nasal congestion and improving quality of life. However, more research is needed to establish its consistent benefits.
As with any medical approach, it's essential to consult a qualified practitioner and consider acupuncture as part of a comprehensive allergy management plan, which may include lifestyle adjustments, medications, and other therapies.
Treating Allergies with Acupuncture at Pulse Acupuncture
At Pulse Acupuncture Clinic, under the expertise of Marina Doktorman, allergies find a potential ally in the form of acupuncture. With a focus on holistic wellness, Marina targets specific acupuncture points to alleviate allergy symptoms. By harmonizing the body's energy flow, her approach, which includes Bell's Palsy acupuncture techniques, aims to reduce inflammation, ease congestion, and promote overall well-being. While individual responses vary, Marina's skillful application of acupuncture for allergies offers a natural and personalized avenue for relief. Whether addressing allergies or conditions like Bell's Palsy, it's important to consider acupuncture alongside other treatments and consult with Marina or a qualified practitioner to determine its suitability for your specific management strategy.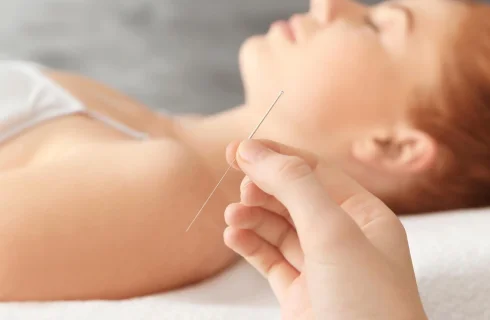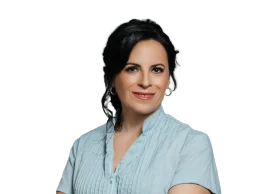 Marina Doktorman, M.S., L.Ac., is an experienced acupuncturist who obtained her Masters of Acupuncture from the Tri-State College of Acupuncture in New York City in 2001. During her studies, she focused on Chinese Herbology, a branch of Traditional Chinese Medicine (TCM) that utilizes herbs to complement acupuncture treatments. Marina is licensed in both New York (NY) and New Jersey (NJ) and holds a Diplomate of Acupuncture from the National Certification Commission for Acupuncture and Oriental Medicine (NCCAOM), indicating her expertise in the field.

Marina Doktorman, L.Ac. has over 20 years of clinical experience.

At Pulse Acupuncture, we aim to cultivate a spa-like environment. 

All of our needles are of the highest quality for painless insertion. 
Patient Reviews in Brooklyn
Allergies Acupuncture - FAQ
Acupuncture therapy at Pulse Acupuncture Practice, at Clifton, NJ and Williamsburg, Brooklyn, NYC offers unique combination of various cupuncture types for healing on all levels: emotional, spiritual and physical by integrating ancient wisdom of energy healing with modern acupuncture techniques.