Acid Reflux
Acupuncture for Acid Reflux
Acid reflux is a medical condition that many individuals encounter. It is important to recognize its prevalence and impact on people's lives. This material will delve deeper into the topic of acid reflux.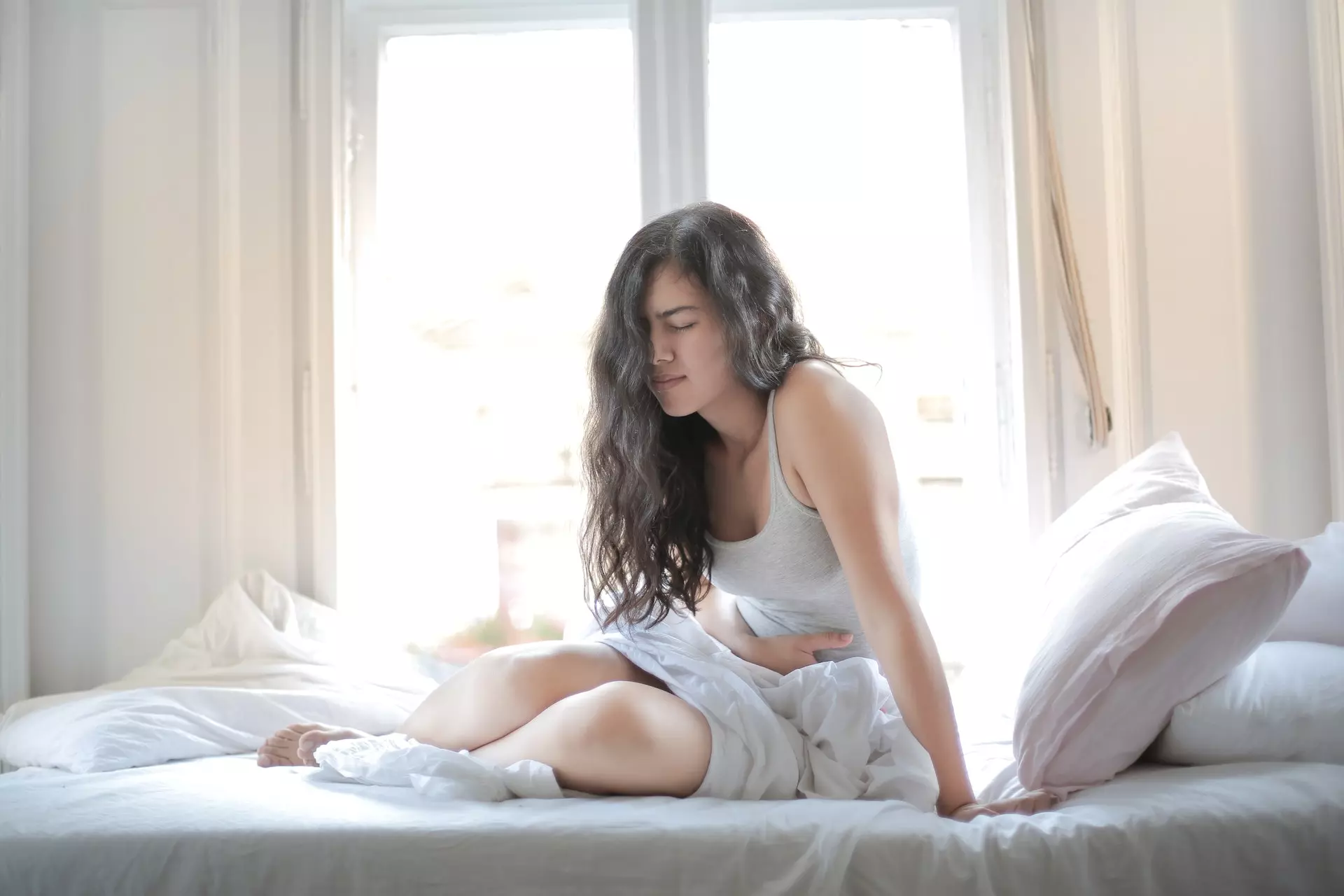 Acid reflux, often referred to as GERD (Gastroesophageal Reflux Disease) or simply GERD acid reflux, is a common gastrointestinal disorder that occurs when stomach acid flows back into the esophagus. The esophagus is the tube connecting the throat to the stomach, and its function is to transport food and liquids to the stomach.
Normally, a ring of muscle called the lower esophageal sphincter (LES) prevents stomach acid from entering the esophagus. However, in cases of acid reflux, this muscle may weaken or malfunction, allowing stomach acid to splash into the esophagus. 
GERD acid reflux can have a significant impact on a person's quality of life if left untreated. It can cause irritation and inflammation of the esophagus, potentially leading to more severe complications over time. Therefore, understanding the causes, symptoms, and treatment options for acid reflux is crucial for managing this condition effectively.
Signs of acid reflux may include heartburn and regurgitation, as well as many others, and can be attributed to several factors. Understanding its underlying causes is essential for effective management. Here are the primary factors contributing to acid reflux:
Lower Esophageal Sphincter (LES) Dysfunction. A weakened or relaxed LES, the muscle that normally prevents stomach acid from flowing into the esophagus, is a leading cause of acid reflux.
Hiatal Hernia. This condition occurs when part of the stomach protrudes into the chest through the diaphragm, disrupting the LES's function and increasing the risk of acid reflux.
Dietary Choices. Consuming acidic, spicy, fatty, or large meals, particularly close to bedtime, can trigger acid reflux symptoms.
Obesity. Excess body weight places pressure on the abdomen, increasing the likelihood of stomach acid being forced into the esophagus.
Pregnancy. Hormonal changes and the growing uterus can push against the stomach, leading to acid reflux during pregnancy.
Smoking and Alcohol. These habits can relax the LES and exacerbate acid reflux signs.
Certain Medications. Some medications, such as antihypertensives, sedatives, and asthma medications, can relax the LES or irritate the esophagus.
Understanding these underlying causes is crucial for individuals experiencing acid reflux signs, as it can guide lifestyle changes and treatment options to alleviate symptoms and reduce the risk of complications.
Acid reflux symptoms, often prevalent in adults, can vary in intensity and presentation. Recognizing these symptoms is crucial for timely diagnosis and management. Here is a numeric list of common symptoms of acid reflux in adults:
Heartburn. A burning sensation or discomfort in the chest, often occurring after eating or when lying down. Acupuncture for heartburn may be an option in this particular case. 
Regurgitation. The sensation of stomach acid or partially digested food rising into the throat or mouth.
Dysphagia. Difficulty swallowing, often accompanied by a feeling of food sticking in the throat.
Chronic Cough. A persistent, dry cough, which may worsen at night.
Hoarseness or Sore Throat. Irritation of the throat due to acid exposure.
Bitter Taste. A sour or bitter taste in the mouth, especially when waking up in the morning.
Chest Pain. Sharp or burning chest pain that can be mistaken for heart-related issues.
Feeling of a Lump in the Throat. A sensation of something stuck in the throat.
Excessive Belching. Frequent burping, often to relieve discomfort.
Worsening Symptoms at Night. Acid reflux symptoms tend to worsen when lying down or bending over.
It's essential to consult a healthcare professional if experiencing these acid reflux symptoms regularly, as they can provide appropriate diagnosis and treatment options to manage the condition effectively.
If you are worried about a acid reflux, make an appointment with us!
How Acupuncture Helps Acid Reflux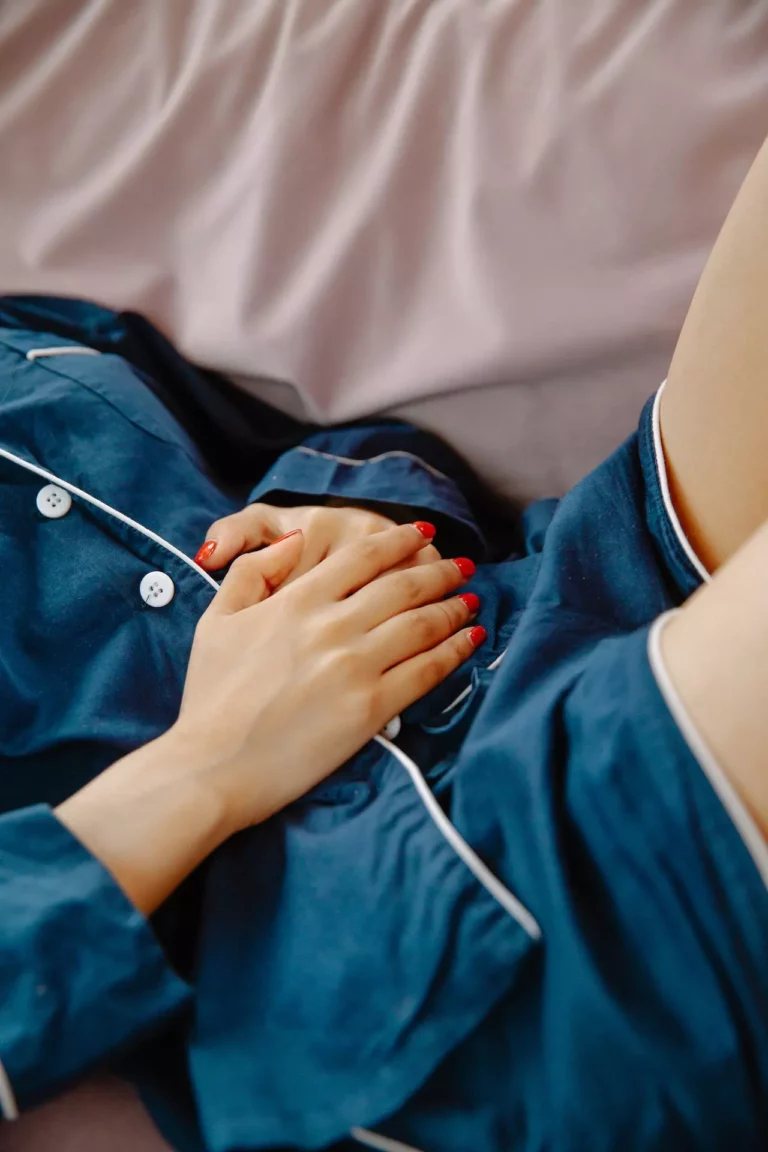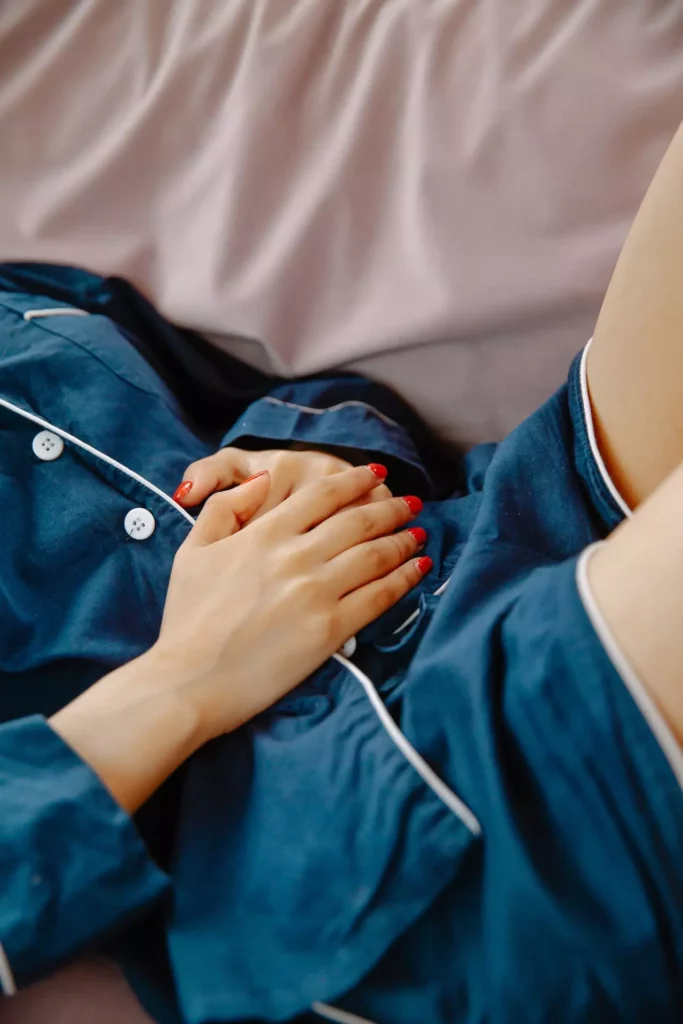 Acupuncture for GERD has gained recognition as one of the best complementary therapies for acid reflux treatment. While it may not be the sole treatment for acid reflux or a guaranteed way to cure it naturally, acupuncture can be a crucial component of a holistic approach to acid reflux relief.
Here's how acupuncture may help in the natural treatment of acid reflux:
Special Points. Acupuncture for GERD works by targeting special acupuncture points for acid reflux. 
Stress Reduction. Acupuncture can promote relaxation and reduce stress, a known trigger for acid reflux symptoms.
Improving Digestion. Stimulating specific acupuncture points may enhance the digestive process, reducing the likelihood of reflux episodes.
Regulating Esophageal Sphincter. Acupuncture may help in regulating the lower esophageal sphincter (LES), which can prevent acid from flowing back into the esophagus.
Balancing Qi Energy. Traditional Chinese medicine believes that imbalances in Qi energy can contribute to health issues, including acid reflux. Acupuncture aims to restore balance.
Supporting Overall Wellness. Acupuncture is often seen as a holistic approach that can boost the body's natural healing abilities, potentially aiding in acid reflux management.
It's essential to consult with a qualified acupuncture practitioner in conjunction with medical advice for a comprehensive treatment plan for acid reflux.
Acupuncture for Acid Reflux at Pulse Acupuncture
Pulse Acupuncture Clinic offers specialized care in acupuncture for acid reflux, providing patients with effective acid reflux treatments. Our experienced practitioner understands that finding the best solution for acid reflux is essential for long-term relief.
At Pulse Acupuncture Clinic, we tailor our approach to each individual, addressing the unique factors contributing to acid reflux. Acupuncture for acid reflux is one of our focal points, as it can help alleviate symptoms and improve overall digestive health.
Our skilled practitioner knows all the necessary GERD acupuncture points and combines the principles of traditional Chinese medicine with modern acupuncture techniques to provide comprehensive acid reflux acupuncture treatments. These treatments aim to address not only the symptoms but also the root causes of acid reflux, promoting lasting relief and improved well-being.
While specializing in acid reflux, Pulse Acupuncture Clinic also offers acupuncture for Crohn's disease and various other conditions, making it a versatile and trusted resource for holistic healthcare solutions.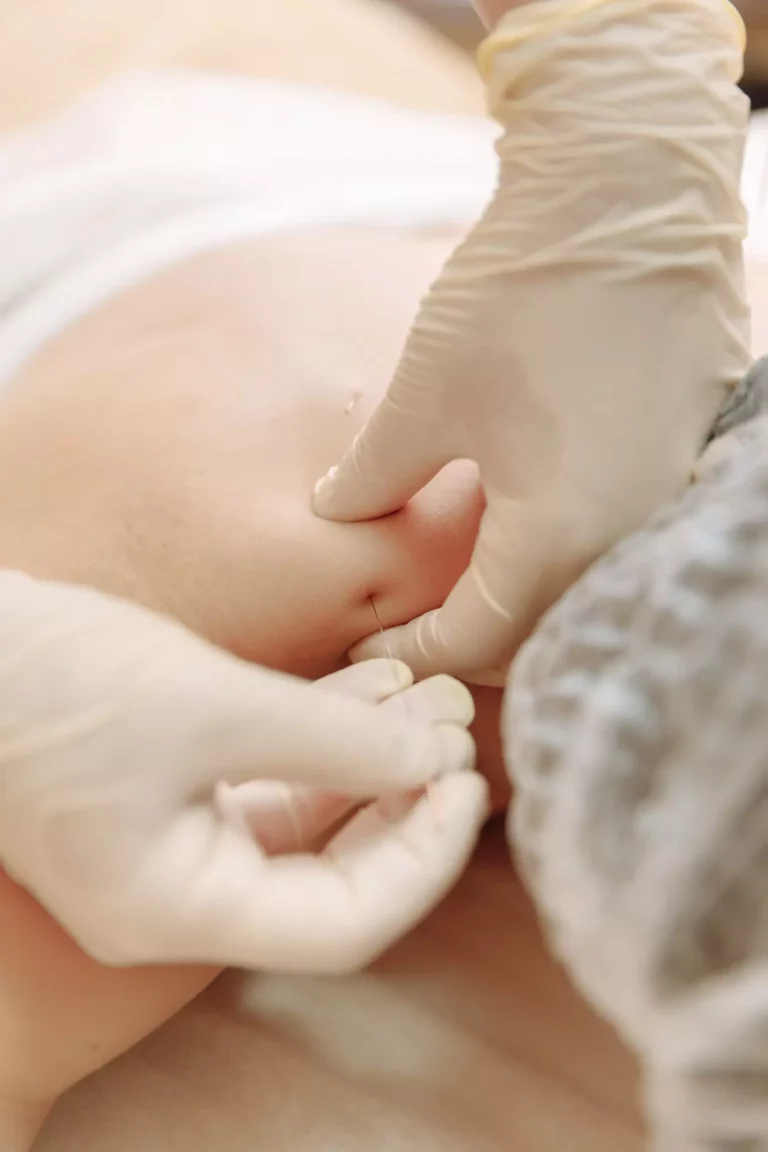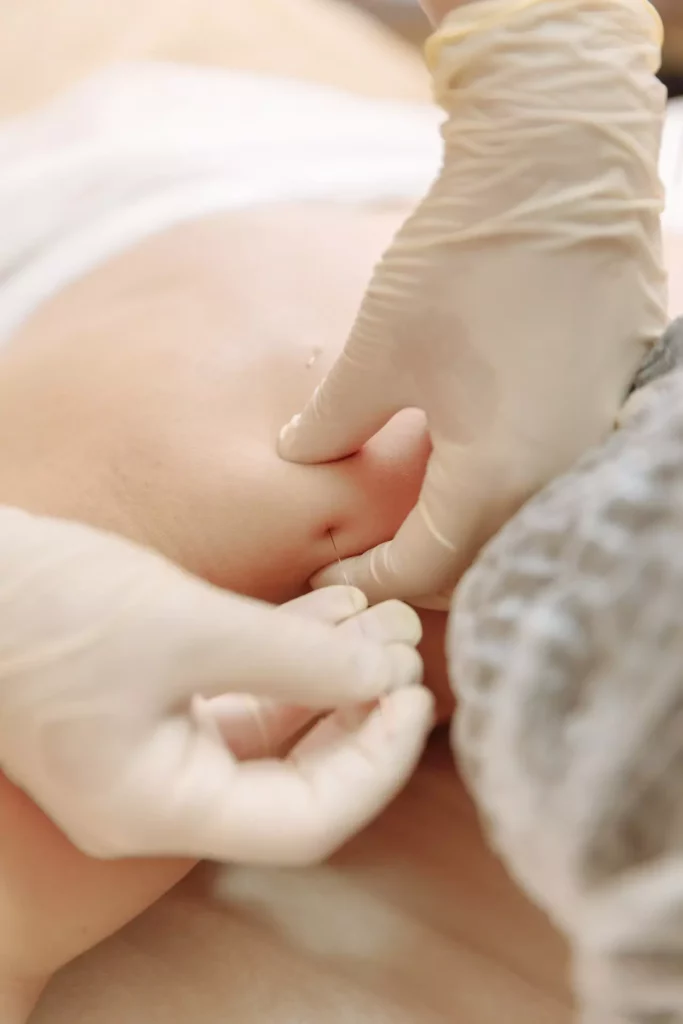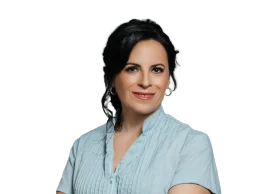 Marina Doktorman, M.S., L.Ac., is an experienced acupuncturist who obtained her Masters of Acupuncture from the Tri-State College of Acupuncture in New York City in 2001. During her studies, she focused on Chinese Herbology, a branch of Traditional Chinese Medicine (TCM) that utilizes herbs to complement acupuncture treatments. Marina is licensed in both New York (NY) and New Jersey (NJ) and holds a Diplomate of Acupuncture from the National Certification Commission for Acupuncture and Oriental Medicine (NCCAOM), indicating her expertise in the field.

Marina Doktorman, L.Ac. has over 20 years of clinical experience.

At Pulse Acupuncture, we aim to cultivate a spa-like environment. 

All of our needles are of the highest quality for painless insertion. 
Patient Reviews in Brooklyn
Acid Reflux Acupuncture - FAQ
Acupuncture therapy at Pulse Acupuncture Practice, at Clifton, NJ and Williamsburg, Brooklyn, NYC offers unique combination of various cupuncture types for healing on all levels: emotional, spiritual and physical by integrating ancient wisdom of energy healing with modern acupuncture techniques.