Plantar Fasciitis
Acupuncture for Plantar Fasciitis
A commonly encountered ailment causing discomfort in the feet, particularly the heel region, plantar fasciitis can significantly impede routine activities. This condition stems from stress on a vital tissue band and demands careful attention for effective relief and restoration of mobility.
What is Plantar Fasciitis?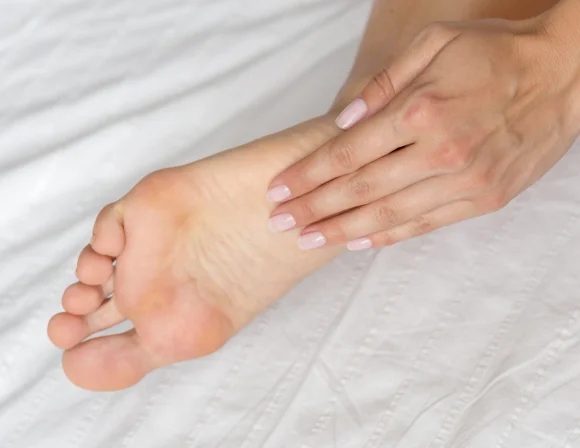 Plantar fasciitis is a prevalent foot condition characterized by sharp plantar fasciitis pain, often centered around the heel. The plantar fascia, a band of tissue connecting the heel to the toes, experiences inflammation and micro-tears, causing discomfort, stiffness, and difficulty walking, particularly after periods of rest. Fortunately, several methods offer plantar fasciitis relief. These include rest, gentle stretches, proper footwear, and orthotic inserts. In more persistent cases, physical therapy, corticosteroid injections, or night splints may be recommended. Early intervention and a combination of these approaches can aid in managing the condition and alleviating the associated plantar fasciitis pain. Combining acupuncture with some other traditional practices, like Traditional Chinese Medicine (TCM) may offer some outstanding results.
What are the Symptoms of Plantar Fasciitis?
Plantar fasciitis manifests through a range of signs and symptoms that can hinder daily activities. Common signs of plantar fasciitis include:
Heel Pain. The hallmark symptom is a stabbing or sharp pain in the heel, especially when taking the first steps in the morning or after periods of rest.
Foot Discomfort. Pain is often concentrated along the bottom of the foot, radiating from the heel towards the arches.
Stiffness. The affected foot might feel stiff and tight, particularly after periods of inactivity.
Worsening Pain. Pain might intensify after prolonged standing, walking, or strenuous activities.
Tenderness. The heel area can be tender to touch or pressure.
Difficulty Walking. The pain can lead to alterations in gait, causing discomfort while walking or running.
Gradual Onset. Symptoms might develop gradually but can become chronic without proper treatment.
Recognizing these signs of plantar fasciitis and seeking early intervention can aid in managing the condition effectively and preventing its progression.
What Causes Plantar Fasciitis?
Plantar fasciitis can stem from a variety of causes, often involving the overuse or strain of the plantar fascia, a crucial tissue in foot mechanics. The main causes of plantar fasciitis include:
Excessive Foot Stress. Repetitive activities like running, walking long distances, or standing for extended periods can strain the plantar fascia.
Improper Footwear. Wearing shoes lacking proper arch support or cushioning can contribute to the development of plantar fasciitis.
Tight Calf Muscles. Tight calf muscles can affect foot biomechanics, placing additional stress on the plantar fascia.
Obesity. Excess body weight increases pressure on the feet, heightening the risk of plantar fasciitis.
Flat Feet or High Arches. Abnormal foot arches can alter the distribution of weight, stressing the plantar fascia unevenly.
Age. The natural aging process can lead to degeneration of the plantar fascia, making it more susceptible to injury.
Certain Activities. Activities involving quick direction changes or sudden impact on the feet, like dancing or jumping, can contribute to the condition.
Understanding plantar fasciitis causes can aid in adopting preventive measures and making informed choices to mitigate the risk of developing this painful condition.
If you are worried about a plantar fasciitis, make an appointment with us!
Acupuncture for Plantar Fasciitis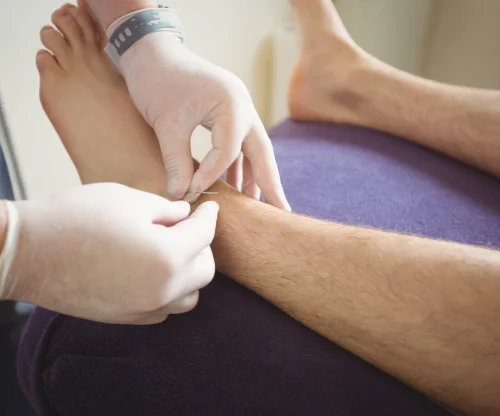 Acupuncture has emerged as an alternative plantar fasciitis treatment, offering potential relief from the discomfort associated with this condition. This traditional Chinese practice involves inserting thin needles into specific points on the body, aiming to stimulate energy flow and promote healing. When applied to plantar fasciitis, acupuncture may help reduce inflammation, alleviate pain, and improve blood circulation in the affected area. However, its effectiveness varies among individuals, and more research is needed to establish its consistent role in the treatment for plantar fasciitis. While acupuncture can be a complementary approach, consulting a healthcare professional for a comprehensive treatment plan remains crucial for managing plantar fasciitis effectively.
Acupuncture Treatment for Plantar Fasciitis at Pulse Acupuncture
At Pulse Acupuncture Clinic, the practice of acupuncture for plantar fasciitis takes center stage, with a focus on providing relief from the discomfort caused by this condition. Led by experienced practitioner Marina Doktorman, the clinic offers specialized acupuncture sessions targeting key points related to plantar fasciitis. By leveraging the ancient techniques of acupuncture, Marina not only offers solutions for plantar fasciitis but also explores acupuncture for acid reflux. She aims to alleviate inflammation, reduce pain, and enhance the overall healing process. While individual responses may vary, this approach holds promise as a complementary therapy for various conditions. Marina Doktorman's expertise underscores Pulse Acupuncture's commitment to offering holistic solutions, from addressing common foot ailments to aiding those with digestive issues like acid reflux.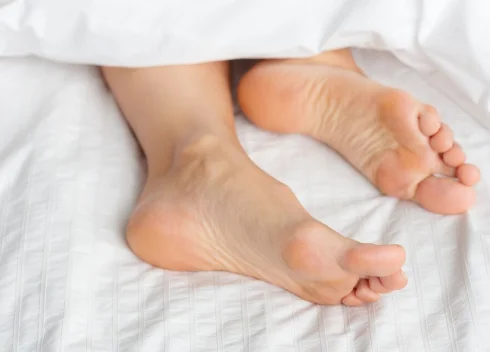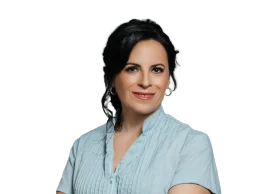 Marina Doktorman, M.S., L.Ac., is an experienced acupuncturist who obtained her Masters of Acupuncture from the Tri-State College of Acupuncture in New York City in 2001. During her studies, she focused on Chinese Herbology, a branch of Traditional Chinese Medicine (TCM) that utilizes herbs to complement acupuncture treatments. Marina is licensed in both New York (NY) and New Jersey (NJ) and holds a Diplomate of Acupuncture from the National Certification Commission for Acupuncture and Oriental Medicine (NCCAOM), indicating her expertise in the field.

Marina Doktorman, L.Ac. has over 20 years of clinical experience.

At Pulse Acupuncture, we aim to cultivate a spa-like environment. 

All of our needles are of the highest quality for painless insertion. 
Patient Reviews in Brooklyn
Plantar Fasciitis Acupuncture - FAQ
Acupuncture therapy at Pulse Acupuncture Practice, at Clifton, NJ and Williamsburg, Brooklyn, NYC offers unique combination of various cupuncture types for healing on all levels: emotional, spiritual and physical by integrating ancient wisdom of energy healing with modern acupuncture techniques.