Also recognized as the formidable cosmetic acupuncture or acupuncture facelift, this formidable and action-packed procedure is geared towards igniting the flames of natural rejuvenation. By activating the body's innate healing prowess and reinstating equilibrium to the mighty energy pathways, or meridians, coursing through the visage and physique, this non-surgical and unyielding treatment unleashes a torrent of transformation.
How Facial Rejuvenation Acupuncture Works
Acupuncture facial rejuvenation harnesses the power of traditional Chinese medicine to revitalize your skin and promote a youthful, radiant complexion. This non-invasive treatment stimulates the body's natural healing mechanisms through targeted acupuncture points on the face, neck, and body.
By restoring balance to the energy pathways and promoting collagen production, facial rejuvenation acupuncture helps reduce the appearance of wrinkles, fine lines, and sagging skin. It offers a holistic approach to skincare, focusing on inner well-being to achieve outer beauty. Experience the transformative effects of this gentle and relaxing treatment, and unlock the potential for healthier, more vibrant skin.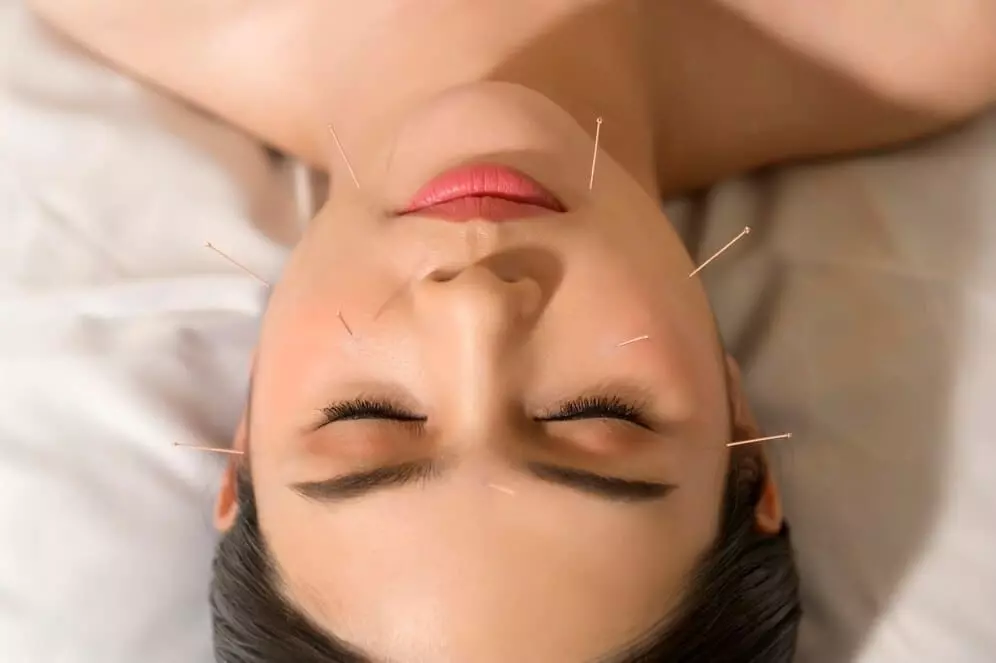 The Benefits of Facial Rejuvenation Acupuncture
Such treatment has some benefits you might not know about. Here's a brief list of benefits:
Rejuvenated and Youthful Appearance. Facial rejuvenation acupuncture offers a natural and holistic approach to achieving a revitalized and youthful appearance. By strategically activating targeted acupuncture points, this formidable treatment unleashes a surge of invigorating power. It fuels enhanced circulation and ignites the production of rugged collagen, effectively vanquishing the vile presence of wrinkles, fine lines, and drooping skin. Brace yourself for a profound transformation as you bask in the glory of a revitalized complexion and an overall appearance that exudes unparalleled vigor.
Improved Skin Health. Beyond surface-level improvements, facial rejuvenation acupuncture focuses on enhancing the health of your skin from within. By restoring balance to the body's energy pathways, this treatment supports overall skin health, addressing issues such as acne, uneven skin tone, and dryness. The holistic nature of facial rejuvenation acupuncture promotes a healthy glow and a vibrant complexion that reflects your inner well-being.
Relaxation and Stress Relief. One of the remarkable benefits of facial rejuvenation acupuncture is its ability to provide a deeply relaxing and rejuvenating experience. As the acupuncture points are stimulated, tension and stress in the facial muscles and throughout the body are released. This not only contributes to a more serene state of mind but also helps reduce the signs of stress on the face, such as frown lines and tension-related wrinkles. Indulge in the soothing effects of facial rejuvenation acupuncture and experience the transformative power of relaxation.
Unlock the age-defying secrets of acupuncture for facial rejuvenation and discover a natural and holistic approach to achieving a youthful, radiant complexion. Reveal your true beauty and embrace the transformative benefits this ancient practice has to offer.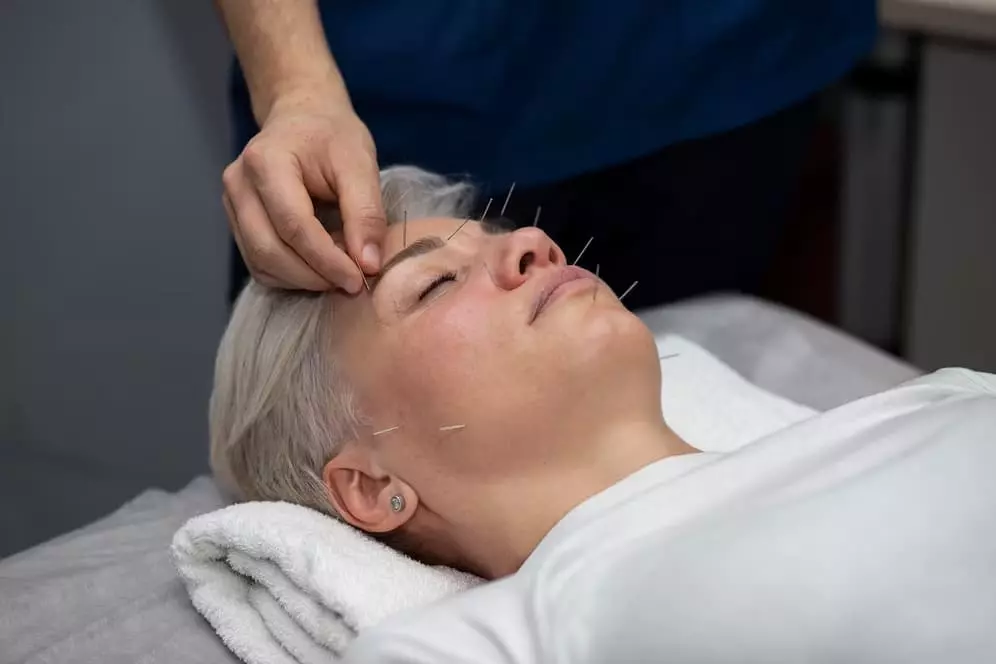 Harness the Power of Acupuncture: A Natural Approach to Facial Rejuvenation
This specialized treatment involves the insertion of fine needles into specific acupuncture points on the face, stimulating circulation and promoting the production of collagen and elastin. The result? A reduction in the appearance of wrinkles, fine lines, and sagging skin.
Many individuals have reported noticeable improvements in their skin tone, texture, and overall complexion after undergoing acupuncture facial rejuvenation. With its ability to rejuvenate and revitalize the skin, acupuncture facial rejuvenation offers a safe and effective alternative to more invasive procedures. Experience the remarkable before and after effects of acupuncture facial rejuvenation and embrace a more youthful and radiant appearance.
Facial Rejuvenation Acupuncture with Pulse Acupuncture
If you've been asking yourself "Where can I find facial rejuvenation acupuncture near me?", ask no more! Experience the ultimate in facial rejuvenation at Pulse Acupuncture, your premier destination for comprehensive acupuncture services. Our skilled practitioner specializes in the art of facial rejuvenation using acupuncture, combining the power of traditional acupuncture with the innovative technique of pulse acupuncture.
At our cosmetic acupuncture center, we are dedicated to helping you achieve a refreshed and youthful appearance through natural and holistic methods. Trust in our expertise to revitalize your skin, restore balance to your energy pathways, and unlock the full potential of your beauty. Visit Pulse Acupuncture for an unparalleled experience in facial rejuvenation.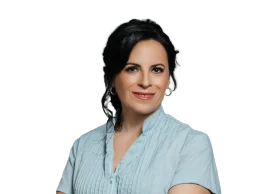 Marina Doktorman, M.S., L.Ac., is an experienced acupuncturist who obtained her Masters of Acupuncture from the Tri-State College of Acupuncture in New York City in 2001. During her studies, she focused on Chinese Herbology, a branch of Traditional Chinese Medicine (TCM) that utilizes herbs to complement acupuncture treatments. Marina is licensed in both New York (NY) and New Jersey (NJ) and holds a Diplomate of Acupuncture from the National Certification Commission for Acupuncture and Oriental Medicine (NCCAOM), indicating her expertise in the field.