Acupuncture is an ancient Chinese practice. One area where acupuncture has gained attention is in its potential to alleviate allergy symptoms. Proponents of acupuncture for allergies suggest that it can help reduce allergy-related symptoms. This includes inflammation, relieving congestion, and strengthening the body's immune system.
How does allergy relief acupuncture work?
According to traditional Chinese medicine principles, acupuncture aims to restore the balance of energy or Qi in the body. According to Chinese traditional medicine beliefs, allergies are caused by imbalances in the body, and acupuncture is thought to stimulate specific points along the body's meridians to restore harmony and alleviate symptoms. Several studies confirm that acupuncture may modulate the immune response, reducing inflammation and promoting the release of endorphins, which could contribute to allergy symptom relief the most natural way possible.
Benefits of anti-allergy acupuncture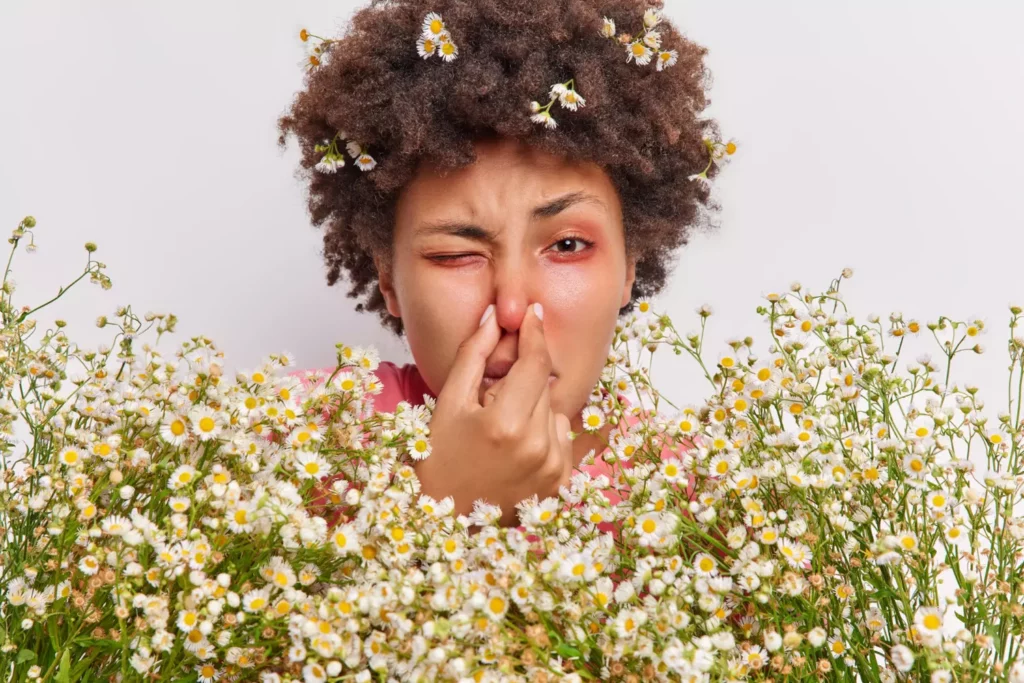 Acupuncture and allergies is believed to offer several potential benefits for individuals dealing with symptoms. While the scientific evidence is still evolving, proponents of acupuncture suggest the following advantages:
Symptom Relief. Acupuncture may help alleviate common allergy symptoms. This includes nasal congestion, sneezing, itching, watery eyes, and sinus pressure. By targeting specific acupuncture points, the treatment aims to reduce inflammation and promote better airflow, providing relief from discomfort.
Reduced Reliance on Medications. Some individuals seek acupuncture as an alternative or complementary treatment to reduce their dependence on allergy medications. Acupuncture may allow individuals to manage their symptoms with fewer or lower doses of antihistamines or decongestants.
Improved Quality of Life. Allergies can impact our daily life, causing discomfort, fatigue, and difficulty concentrating. Acupuncture's potential symptom relief may enhance overall well-being, enabling individuals to engage in daily activities more comfortably and enjoy a better quality of life.
Holistic Approach. Acupuncture is often regarded as a holistic therapy that focuses on not treating problems directly, but rather encouraging the body to heal itself by boosting immune response. By addressing the underlying imbalances believed to contribute to allergies, acupuncture aims to provide comprehensive treatment beyond symptom management alone.
Potential Long-Term Benefits. Some individuals report that regular acupuncture sessions for allergies have long-term effects, reducing the severity and frequency of symptoms over time. This potential benefit makes acupuncture an attractive option for those seeking lasting relief from allergies.
While individual experiences may vary, consulting with a qualified acupuncturist can help determine if anti-allergy acupuncture is a suitable approach for addressing specific allergy concerns.
Experience anti-allergy acupuncture at Pulse Acupuncture
At Pulse Acupuncture, we offer specialized acupuncture treatments aimed at addressing allergy symptoms. During an anti-allergy acupuncture session, fine needles are gently inserted into specific acupuncture points for allergies to stimulate the body's natural healing response and restore balance.
This process helps to help alleviate allergy symptoms such as congestion, sneezing, itching, and sinus pressure. Our goal is to provide a high-quality holistic approach to managing allergies and promote overall well-being, making it all natural without any harmful medication. Schedule a consultation with our skilled practitioner at our acupuncture center to explore the potential benefits of treating allergies with acupuncture.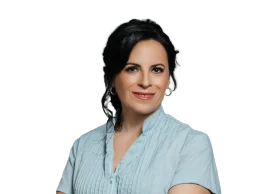 Marina Doktorman, M.S., L.Ac., is an experienced acupuncturist who obtained her Masters of Acupuncture from the Tri-State College of Acupuncture in New York City in 2001. During her studies, she focused on Chinese Herbology, a branch of Traditional Chinese Medicine (TCM) that utilizes herbs to complement acupuncture treatments. Marina is licensed in both New York (NY) and New Jersey (NJ) and holds a Diplomate of Acupuncture from the National Certification Commission for Acupuncture and Oriental Medicine (NCCAOM), indicating her expertise in the field.